Ras Al Khaimah to invest $1.5bn in Indonesia coal transportation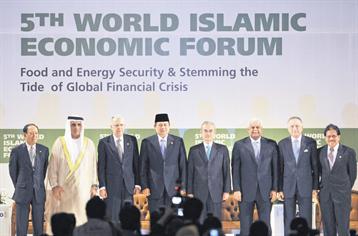 The Government of Ras Al Khaimah will invest $1.5 billion (Dh5.51bn) in the development of coal transportation infrastructure in Indonesia's East Kalimantan province.

The government, through RAK Minerals and Metals Investments (RMMI), the first Middle East mining company with a global reach, announced the investment yesterday.

RMMI said it has received approvals to commence work on a railway network and coal jetty in East Kutai. Over the next five years, RMMI will invest in resources and in related infrastructure required such as a railway network and a coal-loading jetty. "Through this investment, RMMI will be well-placed to support the growing energy requirements in the Middle East, specifically Ras Al Khaimah," said a statement.

Dr Khater Massaad, Chief Executive Officer of RAK Investment Authority, signed the agreement with Dr H Awang Faroek Ishak, Governor of East Kalimantan Province (Gubernur Propinsi Kalimantan Timur) for the development of the special railway network and coal jetty, to support the operation of a Coal Property in East Kutai.

The agreement was signed in the presence of Sheikh Saud bin Saqr Al Qasimi, Crown Prince and Deputy Ruler of Ras Al Khaimah, and President Dr Susilo Bambang Yudhoyono of Indonesia, during the opening of the 5th World Islamic Economic Forum (WIEF) in Jakarta.

The Regency of East Kutai has nominated its wholly owned subsidiary, PT Kutai Timur Investama, to partner in the initiatives. RMMI plans to develop a 30 million metric tonnes per annum coal infrastructure project. Mining operation is planned to start in early 2010, and will ramp up to 15 million mt/a to coincide with the completion of the railway network.

Minister of State Enterprises Affairs Sofyan Djalil said Ras al Khaimah will invest in building 200 kilometres of railway track for coal transportation and develop a seaport and an industrial area in Kutai in East Kalimantan. A Zawya Dow Jones report quoted the chairman of the Indonesian official Investment Coordination Board, Muhammad Lutfi, as saying that Ras Al Khaimah will also develop a smelter in South Sumatra.

RMMI aims to increase mining capacity to 30 million mt/a by 2020 while developing the required rail and jetty infrastructure in the region to transport and export the coal. Related to this, RMMI is collaborating with the East Kutai Government for the initial phase of development of a jetty with mounted conveyors. Land acquisition for this terminal has already been completed.
Follow Emirates 24|7 on Google News.