Surge in expat National Bonds holders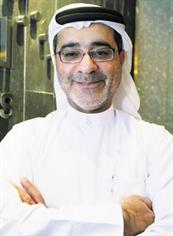 Non-resident bondholders are from various continents. The top-five nationalities among the bondholders are Omanis, leading with 23 per cent followed by Indians, Saudi Arabians, Pakistanis and British nationals.
National Bonds CEO Mohammed Qasim Al Ali said: "We have identified a major growth area outside the UAE, and plan to place greater emphasis on this segment in 2009. By widening the customer base to include people living outside the UAE, we plan to tap into a huge market of potential bondholders around the world. Our uniqueness as a trend-setting saving scheme is demonstrated in the seamless functionalities offered through our website. The power of the internet cannot be ignored, especially during the current situation where people are looking for the best way to protect their lifetime savings."
The company last month announced the highest annual profit rate of 7.07 per cent in the UAE for bondholders in 2008.
The latest monthly draws of Dh1 million and Dh100,000 were won by Pakistani nationals Halima Haq and Muhammad Abdul Matin, respectively.
Follow Emirates 24|7 on Google News.
National Bonds, the UAE's Shariah-compliant national saving scheme, yesterday announced the number of non-residents bondholders increased by 35 per cent in 2008 as more foreigners are turning to bonds to safeguard their savings amid the current global situation.