UAE residents cautious about spending but expect fast recovery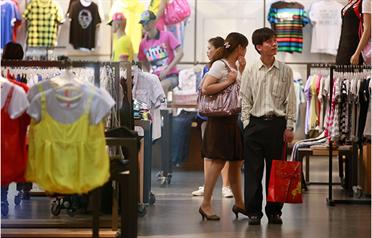 Average monthly household expenditure fell by about 26 per cent for seven out of 10 UAE residents, a latest research has said.

Whether directly impacted by the global economic downturn or a cautious attitude adopted due to imminent fear of, average household expenditure is said to have decreased for seven in 10 UAE residents.

In percentage terms for these residents spending less, this amounted to a decrease of 26 per cent in average household expenditure in a typical month. However, almost 25 per cent of the UAE residents claim to not have been impacted, Dan Healy, CEO of Real Opinions, who conducted the research, told Emirates Business.

The UAE's Ministry of Economy figures released in the beginning of last year showed that the average monthly household income of UAE residents was Dh18, 248.60. The average household expenditure was Dh11, 241.20 a month, with 14.2 per cent of its income spent on food and drink.

Nearly 40 per cent of household income is spent on housing and utilities, according to a report. The survey results showed that Saudi Arabia reported the least impact upon average household expenditure with 53 per cent claiming a decrease.

Healy said: "Back in April 2010, we reported that UAE expatriates predicted a recovery starting in the UAE by November 2010 and these latest research results back this up. This optimism back then was emphasised with the expectation that the UAE would do so the quickest globally. However, the property market is expected to play a key role in this looking forward as seven in 10 who had invested in property claimed at the time to be in negative equity and this situation doesn't seem to have improved much since then."

Though cautious, residents in UAE expect faster economic recovery, according to the research.

"Research results have been released to show that 2010 is expected to bring cheers to the UAE. The economic recovery is expected to start in the last quarter of 2010 and fully recover in the second quarter of 2012," said Healy.

The average shows November 2010 for the beginning of this recovery in the UAE and six in 10 believing it to be even earlier than this.
Keep up with the latest business news from the region with the Emirates Business 24|7 daily newsletter. To subscribe to the newsletter, please click here.
Follow Emirates 24|7 on Google News.