UAE second largest Arab investor abroad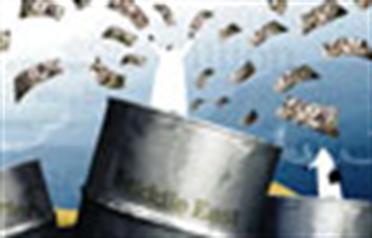 The UAE and its partners in the six-nation Gulf Cooperation Council (GCC) pumped more than $63 billion (Dh231bn) during 2006-07 in foreign direct investment (FDI) to other markets to maintain their position as the top capital exporters in the Middle East, official figures showed yesterday.

The UAE emerged as the second largest Arab FDI investor after Kuwait, with an outward investment of more than $17bn during that period, showed the figures by the Inter-Arab Investment Guarantee Corporation (IAIGC).

FDI flow into the GCC also peaked at nearly $78.8bn during 2006-07 and the UAE again was the second largest Arab destination, receiving nearly $26bn, said IAIGC, a key Arab League financial organisation.

The report, citing data by the United Nations Conference on Trade and Development (UNCTAD), showed the GCC's combined outward FDI sharply increased to nearly $41bn in 2007 from around $21bn in 2006 while FDI inflow also swelled to $42bn from $35bn.

IAIGC gave no data for 2008 but FDI was expected to pick up because of strong crude prices through most of the year before it started to slow down in later part of 2008 as the financial crisis looms. A breakdown showed Kuwait topped the GCC and Arab FDI exporters, with outward investment of more than $22bn during 2006-07.

Saudi Arabia came third with around $14bn while it was nearly $5.3bn in Qatar, $2.8bn in Bahrain and more than $800 million in Oman.

Saudi Arabia topped the list in FDI inflow, which stood at more than $42bn during that period, more than 30 per cent of the total Arab FDI. Bahrain came third after Saudi Arabia and the UAE, with FDI flow of around $4bn, followed by Oman with around $4bn.

FDI inflow stood at more than $1.2bn in Qatar and around $345m in Kuwait.

"The increase in FDI into Arab countries during that period was a result of better investment laws, the opening up of several sectors to foreigners, mainly the real estate, financial and telecommunication sectors, and high economic growth rates because of reforms and strong oil prices," IAIGC said.

"Despite the increase, it should be noted that the ratio of FDI to the gross capital formation (total investment) in many Arab countries has declined, mainly in 2007."

It said "this shows that those countries, particularly the Gulf states, increased their dependence on their own resources to finance domestic development programmes following the sharp increase in oil prices."

The report also cited external factors for the surge in Arab FDI, mainly better investment return in the region and increased inter-Arab capital.

"There are also external factors driving towards investment in the Arab region, foremost of which are the high rates of return on investment within the Arab region when compared to opportunities abroad, specifically in the field of extractive industries such as oil, gas and mining," the report said.

"In addition, some foreign companies' desire to acquire strategic assets led to the conclusion of many new deals in the context of cross-border mergers and acquisitions.

"The significantly growing inter-Arab investments during 2007 also contributed to Arab countries' increased share of FDI."

Despite the surge, capital flow into Arab states remained a fraction of the total global FDI, standing at only 4.8 per cent of
the $1.53 trillion FDI worldwide.

But compared to other developing nations, there was a big improvement as it accounted for nearly 17 per cent of their total FDI of $438bn.

As for exported FDI, the combined outgoing Arab capital accounted for only 2.2 per cent of the world's total outward FDI of around $1.99trn.
Follow Emirates 24|7 on Google News.