Unicorn completes Bahrain Financing buy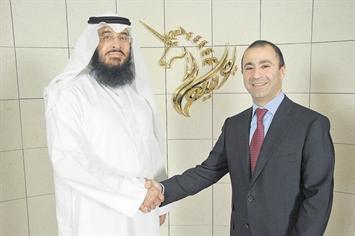 Unicorn Investment Bank, a closely-held Islamic investment bank based in Bahrain, completed the purchase of Bahrain Financing Company, the oldest and largest money exchange in the country.

The bank obtained all the necessary regulatory approvals to conclude the acquisition, which includes Bahrain Exchange in Kuwait and EzRemit in the UK, Unicorn said yesterday in an e-mailed statement.

Bahrain Financing, which started in 1917, provides a range of financial products, including online money transfer, door-to-door money delivery, money draft and traveler's cheques.

Majid Al Sayed Bader Al-Refai, Managing Director and Chief Executive Officer of Unicorn, said: "We are very pleased to have concluded our acquisition of Bahrain Financing Company and look forward to working with the company's management and our strategic partners to further grow the company and expand its operations. In particular, we will be exploring opportunities for product diversification and charting an aggressive regional and international expansion plan. BFC is well-positioned for future growth, and we are confident that Unicorn and the Strategic Acquisition Fund's involvement will open new doors for the company."

Ebrahim E Nonoo, Managing Director of BFC, said: "The acquisition of BFC by Unicorn is an important milestone in the history of the company and a logical step in its evolution. We look forward to working with Unicorn to bring further efficiency to our operations and explore opportunities for product diversification and geographic expansion."
Follow Emirates 24|7 on Google News.