Zabeel Capital acquires 51% stake in ASP Access Floors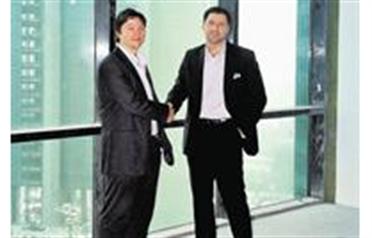 Zabeel Capital, the wholly owned investment arm of Zabeel Investments, has acquired a 51 per cent stake in ASP Access Floors' operations in the UAE for an undisclosed amount.

The ASP unit has responsibility for the company's operations in the Middle East and Asian markets. Founded in Australia, it specialises in the manufacture, installation and supply of raised flooring solutions across the globe.

In an industry where the business community in general, and specifically property developers, are looking to acquire or handover quick premium commercial space, the partnership between Zabeel Capital and ASP Access Floors can offer the investor new solutions through the manufacture and installation together in a one stop process.

Jbran Rahal, Managing Director of Zabeel Capital, said: "Despite the downturn in residential property projects, we see that the development of new commercial space and the growth of 'economic' cities here and across the Middle East will help to expand ASP Access Floors into new markets, growing the brand organically in the region and abroad. The diversification of Zabeel Capital's equity portfolio, allows us to tap different industries, as well as avail of new technologies that bring synergy to our group of businesses."

With the commercial gross leasable area still expanding despite current market situations, Dubai alone is a valuable prospect for ASP Access Floors.

Qatar is another market with strong potential with commercial gross leasable area doubling in the last three years, while Bahrain and Abu Dhabi also show significant growth of commercial real estate.

William Hindes, Managing Director of ASP Access Floors, said: "With this investment from Zabeel Capital we can now look further afield to new opportunities, keeping our focus on the quality we have become renowned for. The market potential for easy access raised flooring continues to grow in this region, and we are now in a position to leverage on this continued growth."
Follow Emirates 24|7 on Google News.