Zabeel moves in UAE but cautious abroad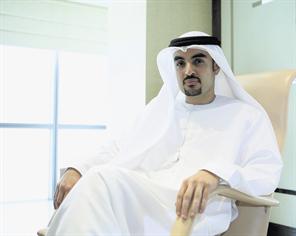 Dubai-based private equity firm Zabeel Investments will be more cautious in terms of its investments outside the UAE as credit crisis affects global economy.

Mohammed Ali Al Hashimi, Executive Chairman of Zabeel Investments, said: "While the global crisis is a reality and we can't ignore how this will impact on the UAE's dealing with international markets, our long-term planning will ensure we overcome the short-term challenges.

"From a UAE perspective, we are moving ahead as planned; however outside our borders we are taking our time to consider the opportunities available, and ensuring that we don't take on overvalued prospects."

He said the group will remain focused on strategic growth and development of its portfolio during 2009.

It currently has Dh22 billion in assets under management, covering property, hospitality, construction and education.

In terms of its strategic equity stakes, Zabeel Capital, the group's investment arm, will continue to look at distinct local and international investment opportunities, in line with the same strategy laid down in 2008 and building on the existing Dh3.6 billion portfolio.

Al Hashimi said the market correction will allow mature investors and those with long-term plans. "Speculators had long influenced market prices to an extent that as a developer you had to keep reviewing cost in line with perceived demand. Our target market has and always will be end-users who believe in the Dubai model and who share our long-term commitment to the city."

Zabeel Properties, the property arm of Zabeel Investments, will deliver two key developments in 2009; the Tiara Residence and Ottoman Palace by Rixos, both on the Palm Jumeirah and the focus for both developments is to deliver on time.

"From the outset, we were determined to keep our Dh18bn property portfolio focused on Dubai and on the high-end luxury segment, which has proved a prudent one. While there has been some impact to the Dubai market by the global crisis, it is much less apparent than in other parts of the world, allowing us to keep to the status quo.

"We looked at a number of opportunities during 2008, however with the anticipated shift in the markets, we could see that we would get better value for our money if we were to wait.

"There are a host of really solid investments out there to choose from; brands with a strong heritage and loyal customers; however we will continue to wait for the optimum conditions before considering any new additions to our portfolio. Our strategy with our investments has always been one that has focused on companies with good track records and solid future growth plans. "

The group holds stake in major firms including EADS, Sony, The Light Group, Abraaj Capital, Emaar Industries and Investments.
Follow Emirates 24|7 on Google News.