Gold-backed Islamic security launch soon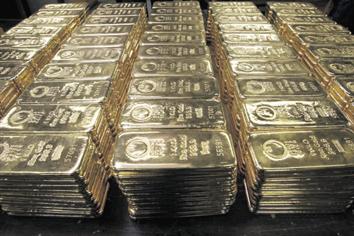 A Shariah-compliant tradeable security backed by gold will be launched in Dubai next week, sources familiar with the plan said yesterday.

Investors have rushed into gold as a haven from the global economic storm and as insurance against potential future inflation.

The price of gold rose above $1,000 an ounce for the first time in almost a year last week.

The Dubai gold security would comply with Islamic investment principles and offer regional investors a way to diversify into gold without actually buying the metal, sources said.

"It's a tradeable security," said one source. He and others familiar with the plans declined to give further details ahead of the launch, citing regulatory restrictions.

The head of the World Gold Council (WGC), the chief executive of Nasdaq Dubai and senior officials from the Dubai Multi Commodities Centre (DMCC) would be present at the launch on March 2, the sources said.

The WGC sponsors a number of gold-backed exchange traded funds (ETF) worldwide, accounting for about 85 per cent of the market. ETFs are listed and traded like equities, giving investors exposure to the gold market without taking physical delivery. Sponsors buy the gold and store it. The WGC has long planned the launch of a gold ETF in Dubai, and had hoped to start it before the end of last year. The WGC is a trade group funded by gold mining companies to promote the precious metal.

Dubai has a long-established market for gold bullion and jewellery fuelled by strong demand from the Arab World and India.

Dubai also hosts gold futures trading at the Dubai Gold and Commodities Exchange (DGCX). The state-run DMCC holds a majority stake in the DGCX. State-owned Borse Dubai owns two thirds of Nasdaq Dubai, the smaller of two stock exchanges in the emirate. The Nasdaq OMX Group owns the rest.
Follow Emirates 24|7 on Google News.