IFIs to face hit in profit if realty prices freefall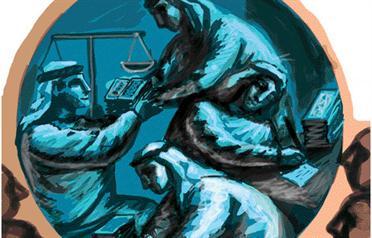 Islamic financial institutions (IFIs) face a significant hit on profits if real estate prices continue to fall in the Middle East, ratings agency S&P said yesterday.

IFIs' direct exposure to real estate assets in 2008 reached 20 per cent of total loans, making them vulnerable to an ongoing correction in the previously fast-growing sector, the agency said in a report.

"We expect potentially significant negative effects on asset quality and profitability at Islamic institutions if the ongoing correction in the real estate sector in GCC [Gulf Co-operation Council] countries," it said.

IFIs must underpin investments with tangible assets, and real estate is a favoured instrument.

In the Gulf, the real estate industry has enjoyed steady growth over the last few years, supported by a buoyant economic and financial environment. The industry is now feeling the pinch, though, as low liquidity and investor confidence push down prices.

Unlike their conventional counterparts, IFIs remained immune to price falls in structured products, which prompted write-downs all over the world, the report said.

In spite of their business model, however, which has prevented the acquisition of toxic assets, IFIs "were ill prepared, in our view, to enter an environment where liquidity became scarce and cost of funds increased", the report said.

The industry also saw a sharp fall in Islamic bond, or sukuk, issuance in 2008, falling to $14.9 billion (Dh54.68bn) from more than $34.3bn a year earlier.

"We expect sukuk issuance to recover, at the earliest, during the second half of 2009 or, most probably, in 2010," the report said, noting that although volumes were down, the number of issuers was stable.

S&P cited market estimates of the current pipeline of potential sukuk issues at more than $45bn.
Follow Emirates 24|7 on Google News.