Ithmaar stalls Shamil, BBK merger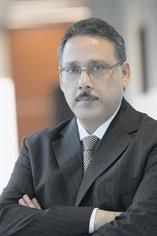 Bahrain-based Islamic lender Ithmaar has put the planned merger of its unit Shamil Bank with partly-owned retail bank Bank of Bahrain and Kuwait (BBK) on hold due to market uncertainty.

Ithmaar said in a statement its board had "reviewed its 2009 strategy in light of the ongoing financial uncertainty" and would put the planned merger on hold, without providing further details.

The surprise move marks a setback for expectations that the worldwide financial crisis, which has battered Gulf-based Islamic and conventional banks alike, would spur consolidation in the region.

"They are probably waiting for the pricing to become clearer, they cannot value the assets at the moment in these volatile times," a Bahrain-based banking analyst who declined to be named said.

He said he did not expect the process to be completely stopped, saying that the banks also have other priorities at the moment.

"They have also got problems of their own at the moment," he said, pointing to weak earnings at the banks and the need for Shamil Bank to reduce its reliance on wholesale banking for funding.

Ithmaar Bank posted a $40.1 million (Dh147.2m) net loss for the fourth-quarter of last year due to impairment provisions.

In February, ratings agency Fitch said it was considering downgrading its so-called individual rating on BBK, saying liquidity was tight and that it had exposure to market risks from debt securities and equities investments.

Bahrain's central bank last week lowered reserve requirements to five per cent from seven per cent, citing lower inflation expectations, but economists said this was a move to free up liquidity in the banking system.

Ithmaar had said in December it planned to increase its 25.38 per cent stake in Bahraini conventional retail lender BBK by swapping new BBK shares with its fully owned Shamil Bank, effectively merging the two banks.

The banks said at the time the proposed merger would build a "strong capital base to face unforeseen market conditions".

Abdulkareem Bucheery, Chief Executive of BBK, said earlier that the banks were waiting for Bahrain's central bank to approve the share swap, and would then start doing due diligence.

Ithmaar would have owned a maximum of 40 per cent in the new bank.

While Ithmaar has a market valuation of around $414m, the Bahraini stock exchange said yesterday shares in Shamil Bank will be delisted effective March 10 upon a request by the bank to be no longer listed.

The market valuation of BBK stands at $1.09 billion.
Follow Emirates 24|7 on Google News.