Power, oil and gas firms top sukuk issuers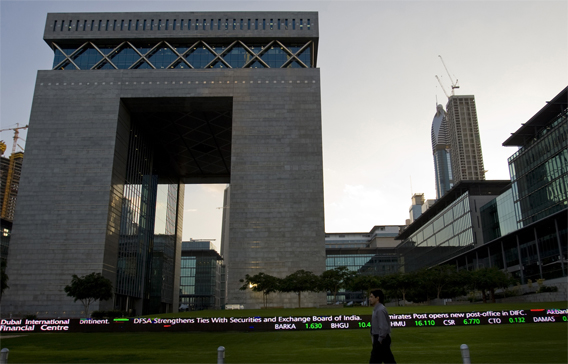 Power, oil and gas and financial services became the three largest sectors that dominated the Islamic bond (sukuk) issuances last year, according to a Bank of America Merrill Lynch study.
According to the DIFC Sukuk guide, several companies, especially from the Middle East, are in talks with investment banks for issuance of Islamic bonds.
Sukuk issuances in 2009 rose to $31 billion (Dh113.8bn) from roughly $15bn in the previous year. The UAE accounted for more than one fourth of the total new issuances.
BoA ML said issuance volume in the last quarter of 2009 was $9.6bn, bringing the total issuance in 2009 to $31bn, up by more than double from the previous year.
Quoting Standard &Poor's (S&P), the guide said the outlook for new issuances was positive and talks were on regarding new issuances worth an estimated $50bn in near future.
In terms of country, Malaysia, the UAE, Saudi Arabia, Bahrain and Indonesia were the main sukuk markets accounted for more than 90 per cent of the total issuance between 2004 and 2008.
The fourth quarter saw Malaysia staying the largest market, contributing 60 per cent to the total issuances, whereas the UAE entered the market in the last quarter and recorded new issuances to the tune of $3bn, a share of 26 per cent, the report said.
Bahrain was the third largest, accounting for five per cent of the total, followed by the US.
In terms of currency, Malaysian ringgit-denominated issuance accounted for 60 per cent of the sukuk issuance in Q4, reflecting the dominant place of Malaysia in sukuk issuance.
The other three main currencies were US dollar, UAE dirham and Bahraini dinar, accounting for 26 per cent, six per cent and five per cent of total issuance respectively, said the report. It added that in terms of transaction structure, Ijarah continued to be the dominant structure, followed by Murabahah seen in the new issuance in the last quarter of 2009.
While Ijarah accounted for 44 per cent of the total, Murabahah was 33 per cent and Musharakah 16 per cent. Very less of new issuance of Mudarabah structure, which was a popular issuance structure fro 2006 to 2008, were seen in 2009, it said. S&P recently said it saw a strong and steady medium-term growth in the global sukuk market.
The rating agency termed the uncertain market as one of the main challenges for 2010. Analysts have been pointing to the absence of standardisation in terms of legal frameworks and Shariah compliances as hurdles in the growth of the global sukuk market.
Keep up with the latest business news from the region with the Emirates Business 24|7 daily newsletter. To subscribe to the newsletter, please click here.
Follow Emirates 24|7 on Google News.