Ask the expert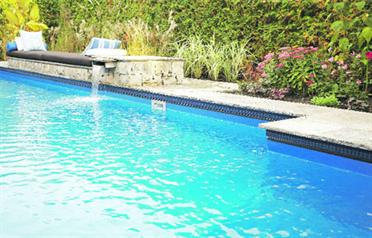 My new villa is in great condition except for the kitchen, which is solid, but dated. How can I give it a new, smarter look? It's relatively simple to change the style of a kitchen without the expense of a complete refit. Base and wall units usually come in standard sizes, so doors, drawer fronts and worktops can be updated. Details like handles and plinths can be replaced to complete the facelift. If, having checked the measurements, you find that your kitchen units are not a standard size replacement doors will not be so easy to find. In this instance, consider painting them with specialist paint like Dulux Cupboard Paint, which has a particularly hardwearing finish.

I have recently bought a mirrored bedside table and need a cleaning product for mirrored surfaces that doesn't leave smears – any ideas? Microfibre cloths do a good job of keeping shiny surfaces looking their best. Whereas most cloths just push dirt around the surface, leaving unsightly streaks, these collect grime in their fibres to leave a spotless finish. Try the E-Cloth Glass/Polishing Cloth, which is designed specifically for cleaning glass, mirrors and chrome. All you have to do is spray a little water on the surface and then wipe with the cloth. You can buy the E-Cloth range at Organic Foods and Cafe, The Greens, Dubai and at Ethical Superstore. www.ethicalsuperstore.com

I have a two-year-old boy and I'm obsessed with childproofing everything. I've dealt with the house, but I'm not sure where to start with the garden. While making your garden child-friendly, of course the first concern is safety. Top of the list of garden hazards are swimming pools and water gardens, which present the danger of drowning. If you have any water in your garden, educate your son to stay away from it and, ideally, fence it off.

Next, make sure that garden tools and chemicals like weed killers and fertilisers are locked away out of his reach. Prickly and poisonous plants are also dangerous, as are plants that attract bees and wasps – so dig up or move anything that poses a threat. While you're tailoring your garden for your son, why not also think about ways to fire his imagination outdoors? For example, he might enjoy helping with gardening – so you could buy some vegetable seeds and encourage him to plant them. Stepping stone pathways can also be fun for youngsters and play bark areas provide a safe setting for a special toy. Kids also love hiding places, so if you have an overgrown part of the garden, you could create a den for your son. Tidy the area and furnish it with a mini table and chairs and a trunk for outdoor games.
Follow Emirates 24|7 on Google News.