Country guide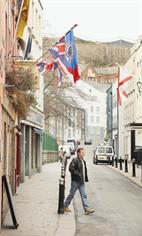 In Jersey, every property transaction is governed by the island's Housing Law and its regulations. Given its extremely cautious approach to new entrants, the Population Office requires potential residents to obtain written consent from the Housing Minister for any freehold sale, purchase and occupation of a share transfer apartment.

In Jersey, freehold ownership is ownership in perpetuity – where someone owns land they own everything in, on, below and above that land – even the right to the skies.

Freehold ownership gives a clear title to everything built on the land too, but it is not possible to convey the ownership of part of a building, hotel or block of flats that is built on the land. This is where flying freehold ownership plays its role.

The 'Loi (1991) sur la copropriété des immeubles bâtis', more commonly known as the 'Flying Freehold Law' or just 'The Law', was enacted in 1991 to allow co-ownership of buildings, which could be divided into separate dwellings. This enabled apartments or units to be sold on a freehold basis as opposed to share transfers.

The law allows outright freehold ownership of the subject apartment or unit. Accordingly, the apartment or unit and, if applicable, the associated garden, patio, terrace, parking space and store will form part of the purchaser's real estate. The law also allows apartments to be mortgaged, whereas in the case of share transfer properties it is not the apartment which provides security in relation to the mortgage, but the relevant block of shares in the holding company.

In many areas, ownership under the law and by share transfer is similar. However, under the law such rules and regulations are expressed in a declaration of co-ownership of an association, which comes into being usually at the time of the first sale by the then vendor. The association is all of the co-owners (of the property as a whole) and essentially becomes the notional owner of the collective property. With share transfer properties, the rules and regulations governing the shareholders are dictated by the articles of association of the holding company.


Property buying tips

- Hire a lawyer and obtain a written quotation of legal costs

- Keep your estate agent informed on which law firm represents you

- Get your estate agent to complete your application for Housing Consent

- Prepare an inventory of contents to be included in the sale of the property

- Obtain a survey of the property

- Obtain insurance cover for the property

The average time taken for a transaction to complete is four weeks. Delays, if any, usually occur when the transaction is part of a chain of transactions and any one sale may depend on a number of other transactions being completed first. If you have opted for a loan, banks can also delay the process since they require surveys and life assurance arrangements prior to advancing funds.
Follow Emirates 24|7 on Google News.