Live the designer lifestyle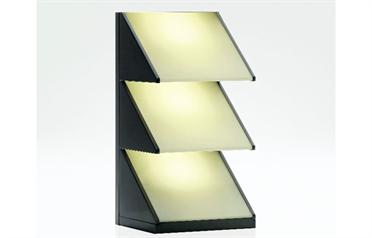 A walk round the new Armani/Casa store at The Dubai Mall reveals, as one would expect, a stylish haven of luxurious furnishings.

Although the brand was launched in 2000, this is Giorgio Armani's first foray into the UAE. He currently has 80 stores in 45 countries and is planning new stores in Bahrain and Indonesia in the coming months.

Full of neutral tones, with grey and cream sofas and wooden kitchens, designed in collaboration with the Molteni Group, these are vital to Giorgio Armani's interior design philosophy, which does not move with the seasons in the same way his clothing line does.

"A piece of furniture has to be conceived to be much more durable, and from a design point of view, it needs to be timeless so it will look good for a very long period," says the 74-year-old. People change their clothes much more frequently than they change their furniture. This requires a different approach to what you employ when designing a collection of clothing and accessories, but the Armani design philosophy is still present."

With sleek lines in the finest oak, black nickel or the softest leather, and some price tags exceeding Dh100,000, it is a range at the highest end of luxury living. From candles to glasses, sofas, beds and desks Armani/Casa has something for every room. We have picked our favourite pieces to create the authentic Italian look in your UAE home.
- Prices on request at the Armani/Casa store. Call: 044 373131
Follow Emirates 24|7 on Google News.