Managing expenses and debt in tandem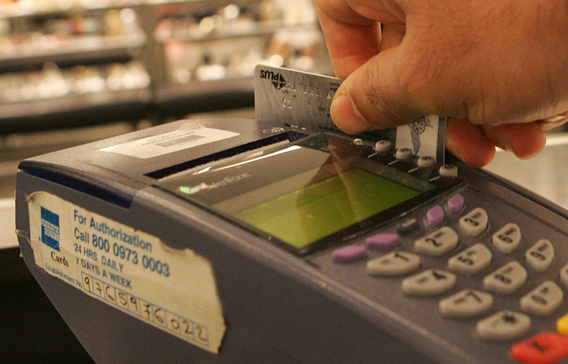 The more sensibly your money is spent or invested, the better the money works for you. And where would this oft-repeated cliché fit well than in case of personal loans?
The UAE Central Bank has put a limit of Dh250,000 as personal loan for an individual. However, the minimum salary requirement for an individual to be eligible for personal loans in the UAE differs from one bank to another, say experts.
To determine the eligibility, banks generally see the individual's income and debt-burden ratio (the ratio of sum total of all the debt an individual is carrying with all the banks and his monthly income), says Vikram Krishna, Head of Retail Loans at Emirates NBD.
However, apart from how banks determine the eligibility, not least important is doing own homework and assessing one's creditworthiness when it comes to borrowing personal loans.
A customer should also consider interest rates, loan tenor, upfront charges for the loan (processing fee, insurance charge, pre-termination fee), top-up frequency /eligibility, deferments and insurance cover, says Hammad Syed, Head of Consumer Bank Lending at Standard Chartered UAE and Head of Standard Chartered Holdings, UAE.
Know your debt well
In the UAE as is the case with many countries, personal loans are unsecured and an individual can take a personal loan without any security or guarantor. All personal loans are unsecured with two major types of loans – salary transfer loans and post-dated cheque loans. For salary-backed loans, the customer has his employer guarantee that the monthly salary will be transferred to the bank offering the personal loan. In addition, the employee will assign end of service benefits to the bank, says Syed.
For post-dated cheque loans, the customer provides a series of post-dated cheques for all of the monthly payments of the personal loan. In addition, a security cheque is taken as collateral to be used in instances of when a customer defaults on the loan payments, he adds.
Another significant fact an individual must know before taking personal loans in the UAE is his credit history, say experts. What people usually do not know is that their credit history is a form of collateral that they can be used to access funds at better and cheaper terms. Individuals who believe their credit history is strong have the right to demand from their bank that their credit histories be shared with the credit bureau in order for them to use that credit history to build a strong credit reputation to support future application for loans with other banks.
Banks are always trying to attract and retain good low risk customers. This type of information provided by credit bureaus helps these individuals make themselves recognised, says Zaid Kamhawi, Chief Business Officer of Emcredit, the credit bureau having about 25 per cent coverage of the banking data in the UAE besides having more than nine million individual identification records and information on more than 180,000 bounced cheque cases.
In the UAE, banks, financial institutions or real estate firms do look at the credit report of a borrower, he says. Emcredit currently has about 20 members comprising banks, financial institutions and real estate companies using its different credit reporting services.
These banks and financial institutions rely on information provided by Emcredit to strengthen their credit assessment process. Based on the information provided, the subscriber would be able to better profile the risks associated with the customer, and based on its risk appetite and credit risk policy decide on the best terms and price to offer the customer, Kamhawi adds.
Debt-expenditure matrix
Closely related to managing one's debt is controlling the personal expenses, experts say, as self assessment and living within one's means greatly helps in controlling wasteful expenditure.
Basic facts such as knowing one's total expenses and net disposable income after the installment are crucial for an individual planning to borrow loans. Individuals should always treat their personal expenses just like a company would treat and manage cash flows. By indentifying in advance when and what expenses are expected, individuals will be able to match their income with future liabilities, says Kamhawi.
It is advisable that individuals practise some form of responsible borrowing, by first applying a debt burden ratio on themselves that is reasonable and manageable, he adds. He says for those individuals who find themselves over-indebted, it is always advisable to speak to their bank to explore other payment options or consolidate loans, in all cases individual should look at settling and closing high interest loans first.
Experts say understanding and assessing factors, such as stability of the employer and the employee, purpose of the loan, overall exposure, bank's due diligence checks, interview process, system checks, behaviour on asset products, analysis on past behaviour of similar segments are other key factors to manage the debt well and limit personal loan defaults.
Credit record
Although it is not mandatory for a personal loan borrower in the UAE to get his credit reports from credit bureau, experts say it is advisable to get one.
It is not yet mandatory in the UAE for borrowers to obtain a copy of their credit report nor for lenders to obtain a copy of a credit report on a potential customer, but it is strongly advisable that they both do. Accessing credit information reports a borrower from a credit bureau such as Emcredit before granting credit helps lenders significantly improve their assessment of the customer and avoid unnecessary credit risk exposure, says Zaid Kamhawi, Chief Business Officer at Emcredit.
When it comes to individual borrowers accessing their own credit reports, individuals have a legal right to access and correct any information held about them with the credit bureau, he says.
For lenders, accessing credit information on an existing customer or potential borrower is critical for managing credit risk and for the assessment of the credit character of a borrower.
Credit history provides the lender with an accurate and comprehensive view on the borrower's total credit exposure and a clear idea on how that borrower has performed or behaved in settling past loans with other banks.
Individual borrowers also gain in accessing their own credit reports. Firstly, it allows them to verify and correct information being shared and held on them by the credit bureau. It also provides them with a view that enables them to better manage their credit profile by identifying areas or loans on which they have had a poor payment history and areas of high credit exposure. But most importantly, individuals with a strong credit report gain by using their credit reputation to negotiate better credit terms and interest rate on their loans as low risk borrowers, he says.
Follow Emirates 24|7 on Google News.