Money talk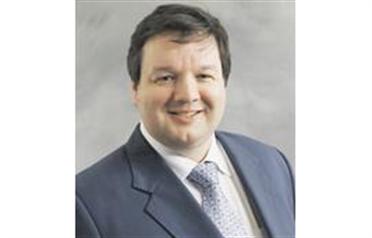 As real estate investors eye Abu Dhabi, mortgage provider Abu Dhabi Finance (ADF) hopes its tailormade products and customer focus will appeal to consumers. The company, set up with a start-up capital of Dh500 million, wants to capture 20 per cent of the market by 2011. It is owned by a consortium of banks and development firms, including Abu Dhabi Commercial Bank, Aldar Properties, Mubadala Development Company, Sorouh Real Estate and the Tourism Development and Investment Company.

Emirates Business talked to CEO Philip Ward about ADF's activities since its November launch.

What progress has ADF made since the November launch in terms of meeting the requirements of the mortgage market? The response we have had has been fantastic. We are receiving a huge number of enquiries, which clearly demonstrates a substantial demand in Abu Dhabi for the well-structured, client-focused mortgage products we offer. We are meeting this demand with a well-trained team of mortgage advisors and support staff, and with a clear strategy for growing our team and building our reputation in the coming months.

The company was launched at a time of much turmoil in the UAE real estate market; how far has the downturn impacted business? All the evidence we have seen during the company's operation, and in the 12-month pre-launch planning and research period, has shown us this market is still healthy and that there is a steady and growing demand for home financing.

What minimum salary must investors have to apply for your mortgages; what interest rates do you levy? Our minimum salary requirement for a mortgage is Dh10,000 per month. Although interest rates can vary according to the details of each loan, our interest rate is currently between 8.5 and nine per cent.

What new products and services are you launching? We are extremely proud of our launch product, Essence, that comes in a variety of options, offering our clients a suite of solutions tailored to their needs. We are currently developing a number of other mortgage products, including custom products for select developments, but we are not yet at a stage where we can provide any further information on these.

Tell us more about your ambassador scheme. How does this impact customer service? With a wealth of experience in customer service, our client ambassador team plays an active part in every decision made within the company, which could impact a client. This includes involvement at the highest level during product development and staff training. The team monitors each client's relationship with ADF, ensuring s/he is receiving a 'very good' or 'excellent' level of service. The remuneration our mortgage advisors receive is directly related to this feedback. Along with our dedicated mortgage companions, who assist the client at every step of the process, our client ambassador team and our mortgage advisors allow us to offer our clients the best mortgage and client experience in the market.

Your website says that the company will expand to offer services across the UAE; when is this likely to happen? For now our focus is firmly on the Abu Dhabi market, where we are growing rapidly. We do plan to expand into other markets, including across the UAE, but we are not yet ready to set any dates for this move.
Follow Emirates 24|7 on Google News.