On the Market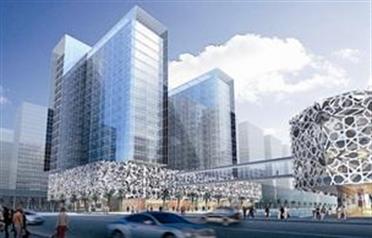 PROPERTIES OF THE WEEK
TAMANI ARTS ROYAL SUITES

13 apartments on the 17th floor, 27,000sq ft, Dh130.7m

Located in the heart of Downtown Burj Dubai, the Tamani Arts Royal Suites is located in the 20-storey five-star Tamani Arts Hotel, the only one of its kind in the Middle East.

Each apartment ranges in size from 1,475sq ft to more than 2,269sq ft. The fully furnished and serviced suites, completed in late 2010, celebrate art.

All suites – either one- or two-bedroomed – will be decorated in modern classic and contemporary style. The glass feature of the tower is designed to ensure good views across the central landscaped area and above neighbouring developments.

Amenities will include a gym, swimming people, restaurants and and an indoor children's play area. Fixtures and fittings will include smart-home technology and state-of-the art security.

For more information, visit www.bhomes.com.


Ganton, Jumeirah Golf Estates


Four bedrooms, 7,057sq ft, Dh21.3m

Real estate agents say an unmistakably Mediterranean air pervades this home in Juniper Way, where Tuscan-style architecture and materials, including stone facades and pitched terracotta roofs, combine to complement the natural beauty in the desert setting.

Ganton is a distinctive four-bedroom villa that offers views over the Greg Norman-designed Fire course. It has spacious bedrooms, living, study and dining room. The villa is fronted by a two car garage and a covered golf cart port with integrated charging station.

Facilities and amenities include an outdoor children's play area, landscaped gardens, 24-hour security and maintenance, and retail outlets. Fitting and fixtures include built-in wardrobes, ceramic tiles, and gas and electric cooking hob.

Visit www.bhomes.com for more information.
Follow Emirates 24|7 on Google News.