Prime numbers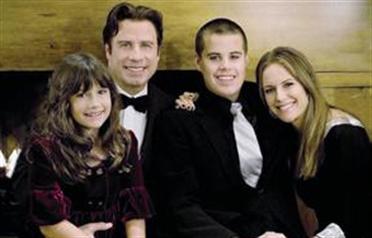 $14M

Trip down memory Lane

Pop star Britney Spears, 27, looks set to sign a $14 million (Dh51m) publishing deal to pen her memoirs.

Contactmusic.com quoted a source close to the singer as saying: "She had never agreed to pen her own, until now. She has kept diaries. She will write three to five books through the next decade." Perish the thought.

£15

Oops, he did it again

Actor Tom Cruise just can't seem to get anything right.

While promoting his film Valkyrie in London, Cruise forgot to cough up the £15 (Dh79) for drinks at the Dorchester Hotel.

Mirror.co.uk reported the barman was left twiddling his thumbs when Cruise was dragged off by his publicist. Oh dear.

$25M

Cashing in on a personal tragedy

Authorities in the Bahamas have made arrests in the alleged plot to extort $25million from Hollywood's John Travolta and wife Kelly Preston over the death of their 16-year-old son, Jett.

The twisted drama unfolded when the Travoltas received a call from someone claiming to release images of their son during his dying moments. Jett was found unconscious at the family's holiday home on January 2.

Bahamas senator Pleasant Bridgewater was charged, then released on $40,000 bail, while paramedic Tarino Lightbourne, who says he tried to revive Jett, is in jail.

$9.99

New kids on the block

The latest victims of fame are United States President Barack Obama's daughters Sasha, seven, and Malia, 10.

Ty Inc, the makers of Beanie Babies, has released a pair of dolls named Sweet Sasha and Marvelous Malia and is retailing them for $9.99 apiece.

When Mommy Michelle protested, Ty Inc denied the claim, saying the company avoids naming dolls for "any living individual".

£2,200

Share the wealth

Slumdog Millionaire has earned $85 million, but child stars Rubina Ali and Azharuddin Ismail were paid only £2,200 between them for their roles, reports The Telegraph – and they continue to live in Mumbai's slums.
Follow Emirates 24|7 on Google News.