Prime numbers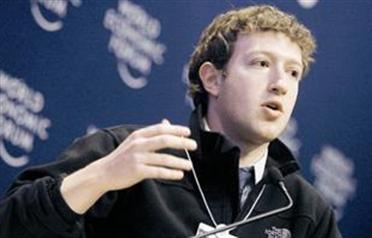 $65M

Social website fiasco

The LA Times revealed this week that Founder and CEO of Facebook-Mark Zuckerberg has had to fork out $65 million (Dh239m) to settle a lawsuit with rival website ConnectU, which claimed that Zuckerberg "stole" its idea.

The details of the settlement were supposed to remain confidential, but ConnectU's law firm disclosed the sum in a newsletter that accidently went public.

$50K

Brown on bail

Chris Brown is being investigated for allegedly assaulting girlfriend Rihanna last week. It has been revealed Brown was arrested but released after posting $50,000 (Dh184,000) bail.

$150M

Mickey saves the day

Following the news that Universal walked out on a distribution deal with Steven Speilberg's Dreamworks, Disney has stepped up and will provide $150m (Dh551) to the studio.

$50K
Murphy pays up

Actor Eddie Murphy has finally agreed to pay ex-partner and former Spice Girl Melanie Brown $50,000 (Dh184,000) per month for the upkeep of their daughter, Angel.

$1M

No more YMCA

One of the older Village People is taking the new band to court. Victor Willis, the original policeman, is seeking $1m (Dh3.67m) in damages after the new group allegedly used his voice on the reworked tracks.
Follow Emirates 24|7 on Google News.