Property ladder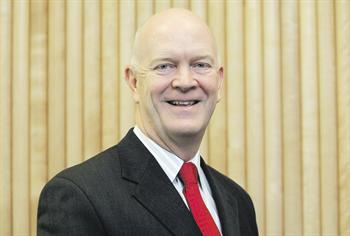 Five Questions to...

Andrew Chambers Managing director, asteco

Am I best to buy now or wait for six months given the rumours of further adjustments to the property market?

A property purchase is a big decision for anyone and should always be taken with the view that the property will be held for the medium to long term. By this we mean that an investor or end-user usually anticipates to hold their position in the property for a minimum of three to five years.

Bearing this in mind, investors with a longer term view should not worry about real estate cycle values adjusting over a matter of months. Market cycles are apparent in all mature real estate markets. Holding good value-for-money property has always proved to be a good asset class and it has been proved over time that its value always heads in an upwards direction. So, go ahead and make an informed decision if you find the right property at the right price in the right location and can afford to purchase this property without too much financial burden.

I have recently purchased an apartment and want to rent it out. How do I go about doing so?

If you have purchased an apartment and would like to lease it, the first step is to contact a broker who will assess the apartment and give you markets rents. He or she will be able to tell you what is the best price achievable. If you accept this rental and are satisfied with the broker, you will sign an agreement with the agency (broker) and let him or her handle the listing and marketing of your property. Usually, tenants pay the five per cent commission so there are no fees payable by you in this market.

Are there any issues about friends sharing apartments? Do they all have to be of the same gender?

Sharing villas has been ruled out, however sharing of apartments is currently not an abjection to authorities. However, the underling fact here is that any sharing (even of an apartment) has to be approved by the landlord/developer. Landlords have to keep in mind the tenant profile of a particular development, that is to say, sharing in most cases will not be permitted in a building occupied by a majority of families.

What rights do I have as a tenant if my landlord is trying to evict me from my apartment?

This will depend on the reason. If the eviction is due to the landlord using the space himself for at least one year or plans to undertake substantial renovations then it is allowed. However, the landlord must give the tenant at least three months' notice before eviction.

On the other hand, if a tenant has defaulted on payment, the landlord can ask the tenant to leave. If no valid reason is given for eviction, you can go to the rent committee and seek at least a 12-month tenure. There are other scenarios with differing outcomes, however the best option is to approach the rent committee, which enables a tenant to at least buy some time.

Can expats buy in Abu Dhabi?

Under the interpretation of the ownership and registration laws in Abu Dhabi, corporate bodies enjoy the same rights to own property as UAE nationals. The Abu Dhabi Property Law passed in August 2005, currently allows UAE nationals to own and trade land, and expatriates to invest within designated investment areas such as Al Reem Island and Al Raha Beach.
Follow Emirates 24|7 on Google News.