Stuck in a festive rut?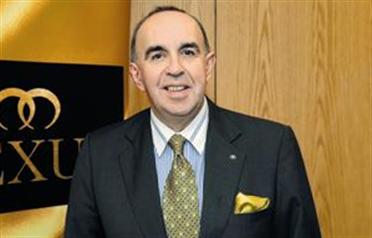 The end of the holiday season is often tantamount to empty wallets and maxed out credit cards. We all not only over-indulge in food and drink, but also on credit card spending, as the holidays often become an excuse to spend more than we have budgeted for.

Whether it's splashing out on festive brunches and dinners at Dubai's luxury hotels, splurging on numerous holiday gifts, or flying off to celebrate somewhere exotic, come January most of us are staring some degree of holiday debt straight in the face.

Lindsey Doucet, a 27-year-old media executive who has lived in Dubai for over a year, told Emirates Business that the high cost of eating out and celebrating in Dubai over the holiday season this year, plus a last minute trip to Egypt, have left her with "extortionate" credit card payments for the next few months. "I never realised how much the banks charge in finance fees if you don't pay everything off on your bill each month. And on top of my payments I'm paying at least Dh500 in penalty fees because there's no way I can pay everything off in one go right now," she says.

Emirates Business talked to the experts to find out how to begin sorting out expanding holiday debt and avoid the classic mistakes that tend to lead to a downward spiral.

"Often around the festive season people find they have been faced with increased opportunities to tempt them into spending – especially on items that they don't really need, and they have been a little more extravagant with their spending than usual," says Gurnos Stonuary, Business Services Manager at Nexus Group of Companies.

"Some people receive their salaries in advance of their holiday, spend it and find on their return home that they have no money to pay their daily bills. To resolve this, they borrow money from the bank (the loan includes interest) to pay their bills – but pretty quickly, they find they cannot catch up on their payments on their return."

EXPENSIVE DEBT FIRST

The most important move is to identify your debts and first pay off those that are charging you the most interest, for example credit cards. "The worst thing you can do is to put your head in the sand and hope all your financial problems will go away," says Stonuary.

Most experts agree that any cash flow coming in after the holiday festivities should be used to cut high-interest credit card debt. The main thing is to minimise any debt you have and ensure you have enough money to live on.

Barclays bank advises customers to give first preference to reducing their credit card bills and to try and pay off any incurred debt within a couple of months. "If you're going to use your credit limit and borrow money and spend, then paying interest beyond six months on credit cards is not advisable. In that case, the customer is incurring more interest and the payments will further eat into his savings," says Zeeshan Saleem, head of cards and retail assets at Barclays.

TAKE THE EMI OPTION

He says the worst thing to do is to continue paying the minimum payments each month, advising that if customers are aware of no immediate cash flow coming in they should plan for the medium term and apply for a personal loan to reduce credit cards, or try to convert the revolving balance on the card onto an equal monthly installment (EMI). "If big transactions on the card are on an EMI plan over a three-year period, your monthly installment is less over that time and you can continue paying it. When you have cash inflow you can settle it in one go," he says.

Interest rates on these instalments are about 30-40 per cent less than the revolving interest rates on credit cards and most banks in the market offer these easy-to-convert installment plans on the credit cards they offer.

THE SKINNY ON LOANS 

At the moment it's probably easier to convert credit card debt into EMI than to obtain a personal loan to cover it. "If you want to get a personal loan or additional line, that's where there are limitations given the economic crisis. Banks will be having difficult thresholds to achieve so that can be challenging," says Saleem.

EmiratesNBD has been urging customers to understand their borrowing capacities before selecting a loan that best suits their purposes. The bank is currently running a campaign called 'Borrow Wisely' that advises clients on exactly what they should look for in a personal loan, and to borrow "only as much as they can chew."

"If you're looking to pay for an investment, like education or a house, a personal loan is the perfect tool. But if you're using it to meet an expense you can't otherwise manage, you're getting yourself into a debt trap, which is something we're advising clients to steer clear of," says Vikram Krishna, head of retail loans at EmiratesNBD.

"A personal loan is one option but a better one is to cut back on current expenses and pay up as much as you possibly can. Debt consolidation options are available but there's no substitute for paying back credit card debt yourself, otherwise it's another expense that you've incurred. The more debt you take on, the bigger the trap you're getting into."

TIME FOR A PLAN 

Krishna says it's crucial to plan for the new few months and to cut down on unnecessary expenses. "Focus on the next couple of months, see what your cash flows are and focus on reducing what your current expenses are so you are able to bring some cushion in terms of paying back loans. Really plan your energies on paying off the debts that you may have," he says.

A good start is to look at your next six months' salary and put together a plan that outlines your basic expenses and cuts out unnecessary ones, which can be used to make larger credit card payments towards your debt.

SEEK ADVICE 

If you're still stressed out and worried about your payments, get professional advice from a financial advisor. An outside professional can look at your situation objectively and help you find a way out. "When people are worried about debts they often 'can't see the wood for the trees'," Stonuary says.

"Allow a financial advisor to guide you in how to manage your debt. They could advise you on how to narrow down your debts with the option of covering all your debts under one loan which may well reduce interest charges."

Negotiating a loan repayment over a longer period would also reduce monthly outgoings to service the loan, however Stonuary said this would add a considerable amount to the final accumulated interest you pay on the loan."In these turbulent times the thing to do is to safeguard the money you have. Implement a diversified investment strategy to safeguard your wealth by spreading your savings over various assets," he added.

By the time the next holiday season comes around you should be ready not to fall into the same traps. Plan now for next year's festivities or next holiday. Keep a budget in mind that comes after studying your cash flows.

"If you can only manage a budget of Dh10,000, plan a Dh10,000 holiday not a Dh20,000 one. The focus should be on starting now to see what's the capital available and to spend that much," says Krishna.


Classic Mistakes

1. Skipping credit card payments. Cut back on unnecessary expenses so that you have some cushion available to pay back, and make payments each month – even just the minimum – otherwise it impacts your credit scores.

2. Paying less than is due. Your minimum payments are usually four per cent of the card's outstanding balance, and this covers interest and fees.

Paying less than this actually causes more harm as you're paying interest over interest. Focus should be on using any reserve you may have to pay current dues instead of trying to lower payments.

3. Converting your credit card balance into EMIs over two or three years, if you expect to have some cash coming in. "It's better to revolve and settle the balance down until your cash comes in," says Barclays' Zeeshan Saleem.

4. Spending over 75 per cent of your card limit when you don't have enough cash flow to cover the payments.

5. Overspending on bargains and discounts in the sales after holidays. "You can pick up some great discounts in the sales but be disciplined and only buy the items you really need, otherwise it is waste of money. If you don't need it, it's not a bargain," Gurnos Stonuary, of financial advisors Nexus.

6. Stressing out about the amount of debt you have but not doing anything about it. "Form a plan to tackle this debt and stick to it," says Stonuary.
Follow Emirates 24|7 on Google News.