SCA to regulate some activities related to the banking sector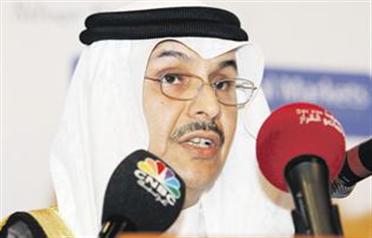 The Securities and Commodities Authority (SCA) of the UAE will henceforth regulate certain aspects of the country's banking sector after it signed an agreement to that effect with the UAE Central Bank.

Under a Memorandum of Understanding (MoU) signed by the two, the SCA will be entitled to regulate issues related to legislation, licencing, supervision and establishment of portfolios and investment funds in local and foreign securities that have been set up on an independent-status-company form.

However, in cases where such portfolios or investment funds may intend to invest part of their funds in debentures, they should seek the approval of the Central Bank. The Central Bank will also be authorised to examine and inspect these establishments in collaboration with the SCA.

Meanwhile, the SCA will also be responsible for regulating all issues related to legislation, licensing and supervision of companies rendering banking and financial analysis and consultancy services.

Moreover, it will be entitled to control legislations, licensing, and supervision of all promotional activities for issuing securities to the public, among other provisions.

Abdullah Al Turaifi, CEO of the SCA, said the MoU provides for further mutual co-operation between the two authorities to help support the financial and banking system in UAE.

The MoU determines the responsibility of each party in relation to legislation, licensing, supervision and inspection of activities concerned with the financial services sector, where it is aiming for better control of the risks the sector may encounter, he said.

Al Turaifi added that the delegation of power and authority will require further co-operation and collaboration between the two entities, the scope of which may cover licencing and supervision of financial investment companies and funds, as well as other issues closely related to financial services in a way that benefits the national economy.

He also said the MoU contributes to boosting co-operation between the two parties in adopting highly qualitative regulatory standards and supporting the efforts exerted by the SCA in providing an advanced and integrated infrastructure for the securities sector as per the best global practices. Meanwhile, Sultan bin Nasser Al Suwaidi, Central Bank Governor, said the MoU is one of the best methods to combat the variables that have recently emerged as a result of the global financial crisis.

The new situation requires further co-operation and collaboration, especially in the financial sector with a focus on the investment funds.

Al Suwaidi highlighted the importance of surveillance of financial companies and appreciated the SCA's proposal in the MoU to form a committee responsible for following up on t his matter.

Mohammed Ali Yasin, CEO of Shuaa Securities, described the MoU as a positive step forward to regulate the UAE stock markets.

"We have been waiting for this step for some time. What is needed is that the authority makes available a team to monitor foreign investment portfolios."
Follow Emirates 24|7 on Google News.