UAE enjoys 'ample fiscal space' to service its debts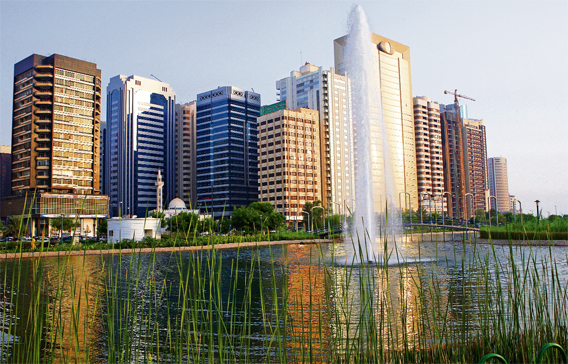 The UAE remains one of the world's largest creditors at a level of more than 100 per cent of GDP, giving it an ample room to service its debts, Nomura International said in a study yesterday.
It said the market's assessment of Abu Dhabi's risk of default also looks exaggerated. At current prices, markets are implying a greater risk of default on Abu Dhabi's sovereign debt than on that of Poland, Brazil or Mexico, which Nomura said was too excessive. Given the strength of fiscal finances, and a continued strong willingness to service its debt, such spread differentials appear unjustified.
The Nomura study also said that sovereign-risk concerns in relation to broader fiscal finances of Dubai and Abu Dhabi are overdone.
Ann Wyman, an analyst at Nomura International, said: "Our fiscal sustainability scorecard helps to illustrate the point that the UAE ranks as one of the world's strongest countries by these metrics. Underlying fiscal strength, low levels of debt and longer maturity profiles at the sovereign level, all contribute to a comfortable rating, compared with both emerging markets and industrialised countries. We also look at current CDS pricing versus the scores, and note that both Abu Dhabi and Dubai trade wide of the spreads that would be implied by their fiscal sustainability alone."
It said many Dubai entities have significant assets which are held against their liabilities. Since its clarification that obligations of Dubai World and its other quasi-sovereign entities do not carry an implicit government guarantee, the Government of Dubai's contingent liabilities should theoretically be much lower; and when it is considered in isolation, this could actually be a net positive for the emirate's debt profile, Nomura analyst said in its study.
Abu Dhabi has already shown its willingness to provide financial support to Dubai, pledging some $20bn (Dh7.34bn) for the Dubai Financial Support Fund.
"Commitment at the federal level to honour sovereign debt remains unshaken, in our opinion, and a recent trip to the region and meetings with officials there has underscored this belief," Nomura analyst Wyman said.
However, improvement in spreads could take some time to materialise, it said.
Vulnerability to the outlook for oil prices can introduce considerable volatility to future economic performance, its high per capita GDP, extensive hydrocarbon reserves provide a considerable buffer, the report said.
Keep up with the latest business news from the region with the Emirates Business 24|7 daily newsletter. To subscribe to the newsletter, please click here.
Follow Emirates 24|7 on Google News.