Airports likely to see 4% drop in passenger traffic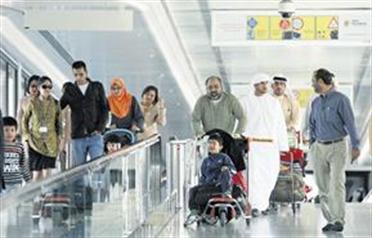 The Airports Council International (ACI) said airports across the world would see an estimated four per cent drop in passenger traffic in the first quarter of 2009, making contraction inevitable.

The drop would be a result of an acceleration of the downturn in the first quarter of this year and a slow stabilisation of traffic during the rest of the year, followed by spotty growth in 2010 and the start of a rebound in 2011, ACI said in its new forecast report.

The global airport body further urged airports to focus on long-term investment needs. "Airports must continue to diversify revenue structure and risk. In 2008, airports made $50 billion (Dh183.6bn) in capital expenditure commitments worldwide. In order to meet those commitments to provide airport capacity when the community and the airlines need it, airports need financial partners who share their long-term perspective," Angela Gittens, Director General of ACI World, said at the recent ACI Conference on airport economics and financing.

"New pressure in the financial and investment sector are squeezing our capital-intensive airport business, as are airline business decisions to cut capacity, eliminate routes and services, merge and even close down. Erratic times have transformed a dynamic aviation sector into a volatile one," she said.

In December 2008, worldwide passenger traffic was down by six per cent compared to December 2007. Dubai was the only exception in December last year registering a five per cent increase. By region, the Middle East, Africa and Latin America markets showed good international results for the year.

Meanwhile, nine of the top 10 international airports reported declines in December 2008 led by Bangkok (-42%), London Gatwick (-14%), Incheon (-13%) and Tokyo Narita (-10%).
Follow Emirates 24|7 on Google News.