Abu Dhabi airport seeks global acquisitions to build branding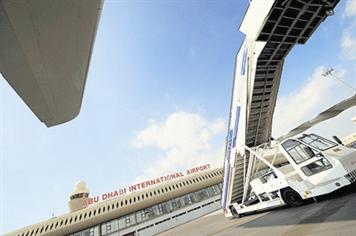 Abu Dhabi International airport is looking to make international acquisitions in order to build a global brand for airports, according to a top Adac (Abu Dhabi Airports Company) executive.

"Our international acquisition route is a part of the strategy to build a brand name for ADAC," said Rudy Vercelli, Chief Executive Officer of Adac, on the sidelines of the Meed Airport Projects conference in Dubai yesterday.

Though he did not divulge any details of the nature of these acquisitions or the countries Adac is looking at for the exercise, Vercelli said: "Whenever it happens, it would be a strategic move."

With regards to financing the expansion, Vercelli said Adac is considering all possible options. "We have got a profitable business and there are different ways of financing we could look at, such as an initial public offering, Islamic bond issue, strategic partnerships and funding from private investors," he said.

Meanwhile, the airports company already has five airports in its portfolio, they being Abu Dhabi International airport, Al Ain International airport, Al Bateen city airport, Sir Bani Yas Island airport and Delma Island airport.

The $6.8bn (Dh24.9bn) Abu Dhabi International airport expansion project comprises Terminal 3 (among other features), which had a soft opening last year with official opening "expected to take place soon", according to Vercelli.

"By the second quarter of this year, our capacity will touch 10 million passengers. And T3 would take the capacity up to 12 million passengers per annum, from the current seven million passengers per year," he said.
Follow Emirates 24|7 on Google News.