Adac reviews project success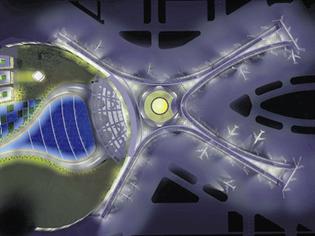 The design fundamentals of the Dh25 billion Abu Dhabi International Airport redevelopment programme is benchmarked against international best practices, according to a senior executive at Abu Dhabi Airports Company (Adac).

Sheikha Al Maskari, Vice-President of Corporate Affairs at Adac, said: "There are three key areas to consider in design and benchmarking when undertaking such a substantial airport redevelopment project. First, we considered our passengers and how we engineered their journey through the airport. Our airport design has ensured the optimal journey."

"The second consideration was the aircraft. We considered all the factors that affect aircraft, such as runway capacity, classifications and taxi times. Thirdly, we took into consideration airport support facilities such as catering and cargo automation," she said.

Al Maskari said these three considerations are the foundation for any airport design project to ensure optimum functionality and usability is achieved.

The new airport project, currently under way at Abu Dhabi International Airport, is designed to increase the overall capacity of the airport to more than 20 million passengers per year. A second new runway and a third terminal has already been completed as a part of this project.
Follow Emirates 24|7 on Google News.