Airlines are safe, says Philippines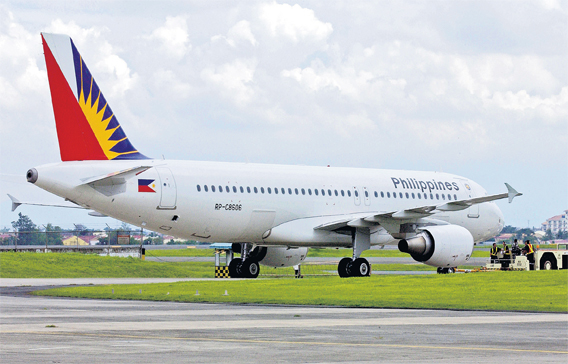 The Philippines insisted its airlines were safe after the Southeast Asian nation's carriers were banned from flying into the European Union.
The airline, which launched four direct weekly flights from Manila to Riyadh earlier this week, issued a statement, saying: "PAL (Philippine Airlines) would like to assure the riding public that safety remains the bedrock of PAL's operations."
"Our aircraft meet the international standards in safety," Civil Aviation Authority head Alfonso Cusi said. He was reacting to a notice from the European Commission made public on Tuesday that said authorities in Manila had failed to address safety deficiencies raised by the International Civil Aviation Organisation (ICAO).
It placed all Philippine airlines, as well as those from Sudan, on a "watchlist" of countries banned from flying to the 27-nation bloc.
"In both countries, it's because of serious and persistent non-compliance of civil aviation authorities in terms of overseeing and checks on aircraft," said European Commission transport spokeswoman Helen Kearns.
The ICAO raised significant safety concerns after it carried out an audit on Philippine carriers in November last year.
But Cusi said improvements had been taken since the November audit, including the hiring of 47 technical personnel to oversee inspections.
"I have invited the EU safety aviation commission... to come to the Philippines for re-inspection this May to show that we have corrected the problem they have raised," he said.
Flag carrier Philippine Airlines is the only local airline registered to fly to the EU, but its last commercial flight there was in 1999, according to Cusi.
The carrier said the EU action was also due to the US Federal Aviation Administration's January 2008 decision to downgrade the Philippines' safety rating.
It pointed out that despite the downgrade, the US regulator still allows PAL to operate up to 33 regular weekly flights from the Philippines to five US cities.
"PAL is prepared for such an audit and is confident that EC inspectors will find a picture of PAL as a world-class carrier of uncompromising professionalism and efficiency," it added.
Follow Emirates 24|7 on Google News.