American flight attendants may join strike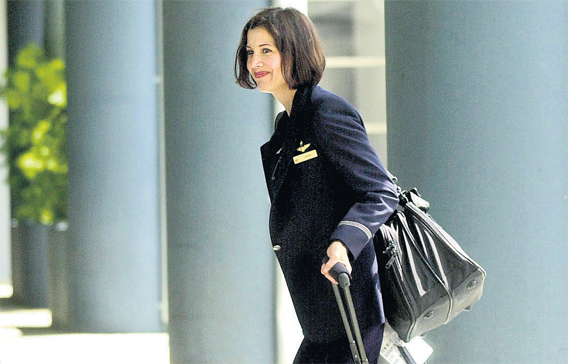 Strike season is in the air it seems, as the next carrier to follow in British Airways footsteps is American Airlines. After BA's cabin crew announced a walkout earlier this week, flight attendants for American Airlines have now requested federal approval to end contract talks – a step towards the first strike at a major US carrier in five years.
The Association of Professional Flight Attendants asked the National Mediation Board to declare bargaining with AMR's American at an impasse, union President Laura Glading said. Only the board can approve a halt to negotiations, putting the parties into a 30-day 'cooling-off' period before a walkout.
Glading's proposal to break off talks made the attendants' union the second labour group at American to try to trigger a countdown toward a strike. The Transport Workers Union, which represents ground workers, asked permission last week to be freed from contract discussions.
No large US carrier has suffered a strike since 2005, when 4,200 Northwest Airlines mechanics and aircraft cleaners walked off the job. Attendants, ground workers and American's pilots' union are all in contract negotiations, trying to recoup $1.6 billion (Dh5.87bn) in pay and benefits given up in 2003 to save the Texas-based carrier from bankruptcy.
BA battle rages on
Meanwhile, across the Atlantic, officials from Britain's Unite union met representatives of the powerful United States Teamsters union in Washington yesterday, ahead of the planned cabin crew strike from March 21. The Teamsters, which has 1.4 million members, did not say if it would play any part in the industrial action.
"We stand in solidarity with our brothers and sisters at Unite who are fighting for a fair contract at British Airways," Teamsters said ahead of the talks.
Unite has also called out BA cabin crew on a four-day walkout scheduled for March 27.
The airline has trained staff from other areas of the company to fill-in as cabin crew during the action and expressed dismay at the latest development.
A BA spokesperson told Emirates Business earlier: "A strike will not ground British Airways. We have had nearly 6,000 volunteers, which includes nearly 1,000 who have trained as cabin crew and that number is growing."
"It is sad to see Unite seeking backing from trade unions overseas to support its unjustified strike against an iconic British brand," the spokesman added.
The Conservative transport spokeswoman Theresa Villiers said Unite was deliberately seeking to cause maximum disruption.
"Unite should not be striking at all and trying to spread the dispute to other countries is even more irresponsible," Villiers said.
On Tuesday, BA?announced its schedule, which saw two Dubai flights cancelled and a possibility of limited in-flight service on the remaining flights. The airline pledged to fly around 45,000 customers each day during the first strike period, representing around 60 per cent of customers originally booked to fly during the period. Additionally, BA has also agreed with 40 other carriers that customers can be rebooked free of charge during the actual strike period onto their flights if their BA flight has been cancelled on the strike days.
Etihad launches codeshare with American Airlines
Etihad Airways has announced its first codeshare operation out of Pakistan with American Airlines, providing air travellers in Pakistan with greater access to the US market.
The new codeshare agreement starts on March 18 and will offer customers in Pakistan connections between Karachi, Islamabad and Lahore and key US destinations including Washington, Los Angeles, San Francisco, Dallas, Miami and Houston. The expansion follows the original codeshare agreement made between Etihad Airways and American Airlines in September 2009.
Peter Baumgartner, Etihad Airways CEO, said: "The US is a key market for Etihad and a popular destination for many of our customers in Pakistan. Etihad has seen substantial growth to and from the US over the past few years and we are committed to strengthening the ties between the Pakistan and US markets through this codeshare."
Passengers transferring between the two carriers will be able to purchase a single ticket for their journey and enjoy the convenience of being able to check in luggage through to their final destination.
Follow Emirates 24|7 on Google News.