An aviation hub to be reckoned with globally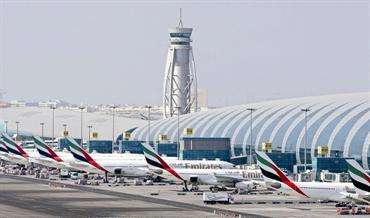 It is the vision and the leadership of His Highness Sheikh Mohammed bin Rashid Al Maktoum, Vice-President and Prime Minister of the UAE and Ruler of Dubai, that has today put Dubai's aviation industry on a global map, developing Dubai as an aviation hub to reckon with.

Under his reign some of the biggest take-offs in the world of aviation that Dubai has experienced include building the world's largest airport – Al Maktoum International (to be housed in the $33 billion – Dh121bn – and 140 million square metre Dubai World Central urban land development in Jebel Ali); Dubai's first budget carrier flydubai; and flying Airbus A380 into the emirate with Emirates becoming the largest customer of the superjumbo with a total order of 58 A380s.

Other key developments include the launch of Emirates' own Terminal 3 at Dubai airport, assigning rights to more foreign airlines to operate into the country while encouraging open skies policy, and forming the Dubai Aerospace Enterprise (DAE) – a global aerospace manufacturing and services corporation comprising three businesses: DAE Capital, DAE Engineering, and DAE Services.

Al Maktoum International

Al Maktoum International's first phase is ready to take off in June 2010. While the airport will start operations with just one terminal, it would be capable of handling 160 million passengers on five runways – which is about 118 to 120 aircraft per hour, and an annual cargo capacity of over 12 million tonnes.

"The vision set forth by Sheikh Mohammed has actually been geared towards the development of various non-oil business sectors, including the aviation sector," Khalifa Al Zaffin, Dubai World Central's Executive Chairman, had told Emirates Business.

"Not only is the new airport being built to meet the growing demand, it is being constructed and equipped with state-of-the-art features as it is meant to serve Dubai's growth until 2050 and beyond," he added.

The airport development will comprise a mix of everything – passenger flights, cargo flights, business jets, helicopters or other aviation-related activities such as FBO (fixed base operations), MRO (maintenance and repair overhaul), manufacturing, aircraft leasing and rentals, as well as spare parts.

Dubai's own budget carrier – flydubai

In March 2008, Sheikh Mohammed announced the launch of Dubai's own and first budget airline. Three months later, the airline was named "flydubai".

The carrier took to the skies in June last year, and since then has been posing stiff competition to other low-cost carriers in the region.

Flydubai recently launched its 10th destination to Kathmandu, Nepal, with effect from December 15, 2009. The carrier also launched flights to Baku, the capital of Azerbaijan, in November, indicating that the airline has been on a rapid expansion plan.

The other operational routes in flydubai's growing network include Beirut-Lebanon, Amman-Jordan, Damascus and Aleppo-Syria, Alexandria-Egypt, Djibouti-Africa, Doha-Qatar, and Khartoum-Sudan.

The carrier started operations with two Boeing 737-800 aircraft (and orders for another 48) for a total value of $4bn. It aims expand to other markets, with an aim to capitalise on more than two billion people living within five hours flight time from Dubai, serving 70 destinations by 2014.

And with the launch of flydubai, Dubai airport's Terminal 2, where the low-cost carrier launched operations from, also underwent a major refurbishment exercise, extending check-in and boarding facilities, revitalising the interior and exterior décor, plus offering more dining choices, to offer customers an enhanced travelling experience.

A380 helps put Emirates on a global map

Emirates has seven Airbus A380 aircraft in its fleet, and boasts the world's largest order for Airbus A380 with a further 51 double-deckers still to be delivered to the airline. The airline took deliveries of three A380s during the course of 2009.

Today the maximum number of superjumbos spotted in the skies worldwide belong to Emirates. While Jeddah in Saudi Arabia will become the airline's eighth destination to be served by the A380 in February next year, it currently operates the superjumbo on Sydney, Auckland, Heathrow, Bangkok, Toronto, Seoul and Paris routes.

To quote Sheikh Mohammed himself: "The acquisition of A380 was a boost in the bid to position Emirates' fleet ahead of other global aviation companies."

"Emirates is determined to be number one in the region and it has reached this level of quality, convincing passengers to travel on it. There are several ways of achieving excellence. Emirates airline aims for excellence, and everyone in the UAE aims for excellence, in all fields," Sheikh Mohammed had said at the Paris Air Show in 2003.

From then to now, the airline has, indeed, grown by leaps and bounds. As Maurice Flanagan, Executive Vice Chairman, Emirates Airline & Group, and one of the founders of Emirates, told Emirates Business previously: "It was Sheikh Mohammed's personal decision to launch the airline in 1985. His Highness laid the detailed ground rules, which have led to Emirates' success."

He added: "Not only was it Sheikh Mohammed's decision to name the airline 'Emirates', he also selected the aircraft livery from a number of options. And most important of all, he appointed Sheikh Ahmed bin Saeed Al Maktoum as the airline's Chairman."
Keep up with the latest business news from the region with the Emirates Business 24|7 daily newsletter. To subscribe to the newsletter, please click here.
Follow Emirates 24|7 on Google News.