Borouge keeps options open for acquisitions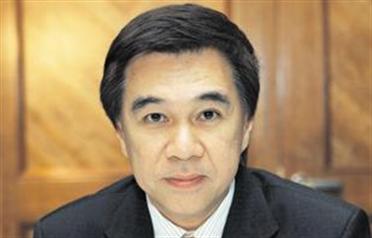 Borouge, a joint venture between Abu Dhabi National Company (Adnoc) and European major Borealis, is gearing up to take all the possible measures to convert the ongoing economic crisis into growth opportunities like cost cutting and expanding into newer markets.

Borouge, one of the leading provider of value creating plastics solutions, is setting up logistics hubs in China and is keen on India and the Far East markets. Though the company is keen on ongoing Borouge-II project, it is keeping all its options open on future buyout plans. Borouge is also open to acquisition route in the near future, William Yau, the newly-appointed CEO of Borouge told Emirates Business.

On its future plans, Yau said: "Whether it is boom or recession, we look at the positive side of the coin. We always try to convert challenges into business opportunities. During the crisis times also, we see golden opportunities for investing in the future. We will prefer to invest in not only infrastructure and logistics operations, but also in people. We value human resources as HRD is the backbone of the organisation's growth.

Justifying its plan for acquisitions at the time of slowdown, the Borouge chief said: "Of course, global economic slowdown is impacting the international markets, but not all sectors are equally affected by it. There is dip in some sectors and demand in some other. We expect that demand was down by 20 per cent. During the October-December period, the growth rate eased to 6-7 per cent from 8-9 per cent. As we are setting up new logistics hubs in Far East and south Asian countries, we see more demand for our production. We see stable demand in the infrastructure sector. I can't elaborate on acquisition plans now. Anyhow, we are open to buyouts in the future, but only after the ongoing expansion plans.

"Borouge-II expansion project will take of our production capacity to 2.1 million tonnes by mid 2010 from the present 650,000 tonnes and it will be 4.5 million tonnes once Borouge-III project becomes operational. At present, a feasibility study on Borouge-III is going on and we yet to decide on this. Our logistics hubs will improve our sales volume and there wouldn't be any burden on inventories."

Borouge will have its new logistics hub in Guangzhou, China, very soon on the lines of Shanghai one. The company is also planning to set up a few additional distribution hubs in south east and south Asian countries.

"We are compounding our expansion plan on China to cater to the requirements of the automobile industry. The new strategy of moving 'closer to customers' is our latest mantra and this supports our regional logistics hub in China. New logistics hubs will take the company closer to the customers, who remain at the centre business philosophy," he said.
Follow Emirates 24|7 on Google News.