British Airways posts massive loss, blames economy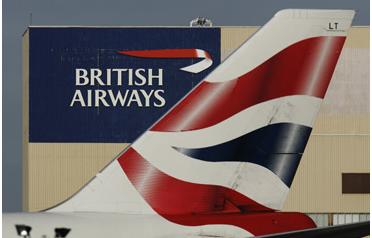 The carrier, which said late last month that it would make a £150-million operating loss for the full year due to a weak economy and a weak pound, said it was increasing sales activity in areas where currencies are strong and was reviewing its cost base.
"We continue to review every aspect of the business to control costs while at the same time improving the customer experience and operation," Chief Executive Willie Walsh said in a statement.
The carrier reaffirmed its full-year revenue guidance of at least 4 per cent year on year, while its nine-month profit came in at £89 million at the operating level, down from a restated £744 million a year ago.
BA is still in merger talks with Spanish partner Iberia more than six months after discussions were announced, but representatives of both parties have recently said March could be the month to expect more concrete news.
Rival Air France-KLM also issued a profit warning last month, but the last of the big three full-service European carriers, Lufthansa, surprised the market earlier in the week by raising its 2008 profit forecast.
Low-cost carriers easyJet and Ryanair have also increased recent forecasts, saying travellers are trading downwards during the recession.
BA also said on Friday its passenger numbers fell 1.3 per cent year-on-year, while its load factor – an indication of how many paying seats were filled as a percentage of capacity – was up 1 per cent at 73.2 per cent.
Its yield – the average revenue per passenger carried and kilometre flown – rose 9.6 per cent to 6.95 pence. 
Follow Emirates 24|7 on Google News.
British Airways said on Friday that it plunged into the red during its third quarter, resulting in a pretax loss of £70 million ($102 million; Dh375.4 million) for the first nine months of the year, down from a profit of £816 million a year ago.