Broadband communication to help ships during emergencies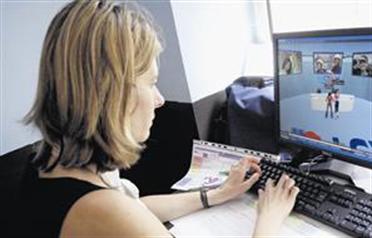 Seamen in the region and around the world can now easily use broadband internet and conduct video-conference and two-way communication vital during emergency situations, such as piracy attacks.

Dubai-based Tensosys, a leading marine comprehensive solutions provider in the Middle East, has launched Fleet Broadband System through Japan Radio Company (JRC), a leading Japanese manufacturer of marine navigation and communication products.

Vizada, the Inmarsat Satellite airtime provider is also part of the team that offers the new technology, ranging from crystal voice quality, to high-speed internet browsing and virtual meetings using video-conferencing and remote ship maintenance.

Fleet Broadband system, working on the Inmarsate marine satellite platform, is set to convert ships into floating broadband offices.

"This new technology is a boon to seafarers and will be the future of maritime communications. It will improve on-board productivity and enhance crew morale as well," said Tetsuya Murata, Design Manager.

"Using Fleet Broadband, a ship is converted into a broadband floating office with simultaneous access to voice and high-speed data along with fax and SMS text messaging capabilities."

Japan Radio Company (JRC), a pioneer in marine navigation and communication technology, has introduced the new Fleet broadband system (hardware and software package) in the Middle East to capitalise on the new telecommunication infrastructure provided by Inmarsat, which recently launched three new marine satellites.

Each ship will have one Fleet Broadband system to get connected to the satellite. Worldwide, about 500 ships have already introduced JRC Fleet Broadband Fleet and another 1,000 ships would soon have the system.

With the new system, shipmasters can ensure smooth navigation and also perform other crucial duties such as frequent updating of weather information, route planning and ordering of supplies.

"Broadband internet connectivity of ships will enable crew to remain in contact with family through phone calls and e-mails and browse the internet. The new facility will help ships core voice and ISDN data capability of existing maritime services," said Hisasue Massakazu, International Business Manager of JRC.

Fleet Broadband is delivered through Inmarsat Four, the most advanced commercial communications satellite, which is expected to remain operational until 2020. Experts see a broadband revolution in high seas using the future Maritime Satellite technology.

"We are at the crossroads of a new evolution, and the seas will become safer to cross with this new reliable high-speed communication tool. Fleet Broadband will provide broadband connectivity on ships and ease the internet bottlenecks and allow use of video-conferencing and other two-way communication methods in an emergency situation," said KP Pillai, Director of Operations, Tensosys, Centena Group.
Follow Emirates 24|7 on Google News.