Budget carriers warn against protectionism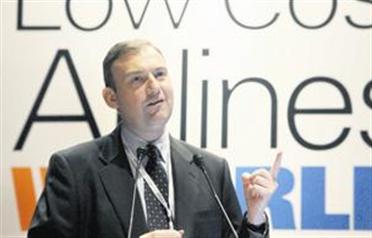 Asia's low-cost airlines are holding up during the global economic crisis but government moves to protect ailing full-service carriers could clip their expansion plans, industry players said yesterday.

Executives at two key regional budget carriers told an aviation conference that compared to premium airlines, which have been battered by waning travel appetite, business has been good for the low-cost industry. Sharply lower fuel prices had enabled budget carriers to keep tickets cheap while efforts by governments to open up the aviation sector should allow them to fly to more destinations, they said.

But Peter Harbison, Executive Director of Sydney-based consultancy the Centre for Asia Pacific Aviation, said route expansion depends on "governments not bringing down protectionist shadows" to support premium carriers. This, he said, could have a devastating effect on the industry.

Tony Davis, Chief Executive of Singapore-based Tiger Airways, told the conference that a slump in fuel prices has allowed the company to continue to offer cheap flights.

Crude costs have fallen by about 75 per cent since hitting a record high above $147 last July.

"We're bucking the trend," Davis said, referring to the falling passenger numbers reported by full-service airlines.

The biggest risk is governments imposing barriers to protect full-service airlines, many of which are state-owned, he said.

Full-service airlines have reported severe declines in passenger traffic over the past several months, Harbison said, warning that if the trend continues some could collapse.
Follow Emirates 24|7 on Google News.