Bunkering firms hit by defaults as revenues of ships decline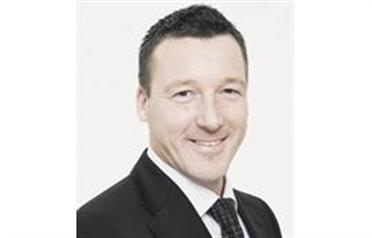 Falling returns from the shipping industry have severely crippled the ability of ship owners and charterers to repay credit facilities extended to them by bunkering firms, said a top executive at a bunkering firm in Dubai.

Companies involved in the bunkering business globally and regionally are struggling to put up with a high rate of defaults from clients, following a sharp drop in shipping revenues. "It is the biggest threat to any bunkering company," Carsten Ladekjaer, Managing Director for International Bunkering, a leading bunker trading company in the region, told Emirates Business. "Since we are providing our clients with credit facilities to a large extent, the biggest worry for us is how they will be able to pay back, given the current market situation. We are putting in place mechanisms aimed at helping our clients with payment plans that are in line with their abilities," said Ladekjaer, without quantifying the value of defaults.

International Bunkering trades in marine fuels and lubricants consumed onboard ships and its client base spreads across all shipping sectors such as tanker, dry bulk, container and offshore service vessels.

Ladekjaer said that since the company trades in products under its names, it is the financial guarantor to its supplier so that the supplier does not get affected in case a client fails to meet their payment obligations.

With shipping rates falling by more than 90 per cent especially in the dry bulk sector, Ladekjaer said most of their clients were struggling to repay. "People who had taken ships on charter or bought them did so when the market was at its peak, these people are paying a daily hire higher than the actual freight rates they can receive, and making a daily loss," he said.

He added that the bunkering firms including his were taking cautious steps to minimise potential loss.

Ladekjaer said the company was budgeting defaults but did not reveal how much had been budgeted.

"We want to retain our footing as a leading bunkering firm in the Middle East. Our task is to sort out those who can fight through this difficult time and continue business with them and to minimise losses as we are exposed to this market from the credit point of view," he said.

While the falling bunkering prices was supposed to be good news to ship owners and charterers in terms of reduced costs, the current global financial meltdown has made it more difficult for them to break even.

Ladekjaer said most owners of dry bulk carriers would have gone bankrupt had the financial crisis set in when oil prices were at their peak. Bunkers contribute over 60 per cent of the cost of operating a ship on sea.

Demand for bunkering services has slowed down with a drop in demand for sea transport, especially the transport for commodities.

About 20 per cent of global dry bulk fleet is believed to have been laid up by owners, thus taking out a big market for bunker services.

Based in Dubai, International Bunkering was formed in 2006 as part of United Shipping Trading. It is one of the firms within the bunker holding, comprising about 24 bunker firms in 17 countries around the world.
Follow Emirates 24|7 on Google News.