Car dealers rule out price cut despite sales drop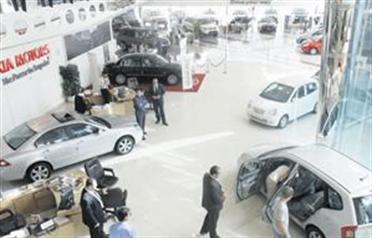 Despite the downturn in sales due to the economic slowdown and credit crisis, car dealers in the UAE would not lower their prices to attract more consumers, Emirates Business has learned.

Industry players said giving out discounts at this time would not really help beef up the volume of sales. In addition, lowering prices is against the factory pricing policy and would also have a negative knock-on effect on the company's strategy.

"There is no price deduction or discounting for Porsche cars as it's against the factory pricing policy," Wissam Khalil, Brand Manager for Porsche Centre Abu Dhabi, said, noting that their prices are fixed for the whole model year.

"We don''t have a lot of cars in stock to reduce the price and, beside that, our prices are reasonable compared to the others and we pay in US dollars so we are not affected by the currency fluctuation."

Al Futtaim Motors, the operator of Toyota, Lexus, Hino and BT franchises, will also not reduce prices and is instead re-emphasising that its products line – considering other factors – are already low-cost.

"Heavily discounting the car price per purchase in our point of view has an immediate knock on effect in the reduction of the residual value of vehicles," Hugh Dickerson, general manager of sales and marketing at Al Futtaim Motors. "We are going to remain competitive in the marketplace in our overall offer – in terms of acquisition cost but also in ownership cost."

"Lowering the prices is not the answer to achieving higher sales," said a spokesperson from Chrysler.

"The moot question here in the present scenario is the non-availability of finance. Due to the credit crunch, financial institutions are tightening up their purses and this has affected all auto manufacturers."

However, Kia distributors Al Majid Motors Co, is "re-considering" the prices of some of its models but at the same time insists that reducing the price is "not very tempting for customers".

"That's why Al Majid Motors came up with its current offer for 2009 by offers such as buy-back-guarantee, free insurance, free service contract, free registration, free 24hr road assistance and five years unlimited warranty, which at the end of the day are considered as value additions for the car, money savings and peace of mind," said SK Ahmad, marketing and business development manager at Al Majid Motors.

The dealers' reluctance to reduce prices is also buoyed by the fact they do not have an over-stock. Although dealers in the UAE place their orders in advance, the gap between ordering and delivery is not very significant.

"We order our cars in advance as it takes time to get built and they are manufactured overseas. It's about two to three months and that's not a huge time so it's very manageable," said Al Futtaim's Dickerson.

"If the sales were to downturn, we can manage it through a monthly consultation with the manufacturers to ensure we do not get overstocked. We make sure that we never overstock, we want to make sure that we are balancing stocks to consumer demand," he added.

Stocks for Kia are "within normal range", says Ahmad. "And all of them are 2009 models. If financing institutes would ease things for public our current stock would be wiped out within four months," he added.

In the case of Porsche, most of its orders are based on customers' special requests. "This implies that we are delivering the cars to their owners upon arrival," Khalil said.
Follow Emirates 24|7 on Google News.