China Eastern in talks to sell 20 per cent stake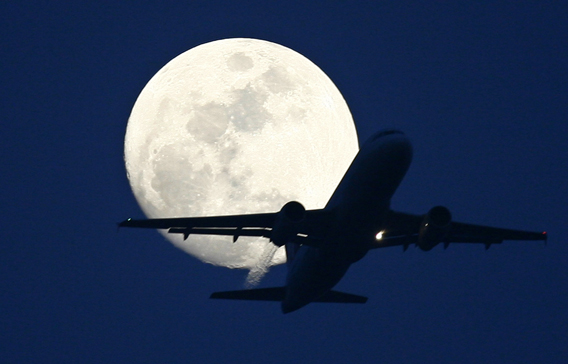 China Eastern Airlines (CEA), the second-biggest carrier in China by fleet size, is on the lookout for strategic investors in the Middle East and Europe for selling around 20 per cent stake in the company, said a senior company executive.
The airline started its thrice-weekly Dubai operations earlier this week.
The executive, however, refused to disclose any names or any ongoing negotiations with Singapore Airlines and its majority owner Temasek Holdings.
"CEA holds open attitude towards all interested parties. But no formal talks with Singapore Airlines are on," Xu Zhao, Chief Financial Officer, China Eastern Air Holding Company, a holding company and a majority stakeholder in CEA, told Emirates Business when asked about a possibility of a strategic investor from Singapore, Middle East or Europe.
According to industry sources, Singapore Airlines and CEA will commence fresh round of talks for strategic investment in the company. The CEA officials, however, refused this.
Zhao said the airline is bullish about the Middle East and would be starting more flights to the region depending on the response it gets from its first investment. "Our strategy for growth is to look outside China and to expand internationally, especially in Middle East and Europe. We have aggressive plans for both the regions," said Zhao, not divulging specifics about other Middle East destinations to where CEA could start services.
When asked about Abu Dhabi as next destination, Zaon said: "We hope so. We have big plans for the Middle East, and will invest in big planes for the region." He did not disclose the size of investment the company is looking at for the region.
Meanwhile, CEA recently completed a merger with former rival Shanghai Airline in February.
The restructuring between the two airlines was formally completed for a total of more than Y150 billion or $21.97bn. According to an official statement by the company, CEA is expected to have a total market share of 47 per cent in Shanghai post deal.
Zhao said the airline holds "open attitude" towards anyone who could be interested in making an investment in CEA as a strategic investor. In 2007, it was speculated that a major airline company from the UAE along with Singapore Airlines (SA) were competing for the stake. SA and its majority owner Temasek Holdings later announced that it had agreed in November 2007 to buy a 24 per cent stake in CEA for $920 million. But the same year, the deal was rejected by minority shareholders in CEA on the grounds that the price offered was very low.
Following a merger last month between the CEA and its rival Shanghai Airline, there was again speculation about the company looking to sell the stake and may have approached SA.
According to CEA's annual report, the company posted a net loss of Y13.93bn in 2008. The airline, however, successfully turned back to profits in 2009 with a cash injection from the central government and an increased fuel tax on passengers.
CEA is the fourth Chinese Airline to commence operations to the UAE. China Southern Airlines (CSA), too, operates flights to Dubai and recently added extra flights between Dubai and Guangzhou.
To fight the slowdown affected Chinese aviation sector, the central government in China had pumped in some funds in major airlines, including CSA and CEA. The parents of the nation's three major carriers, China Southern, China Eastern Airlines and Air China received a total of Y15bn from the government.
Keep up with the latest business news from the region with the Emirates Business 24|7 daily newsletter. To subscribe to the newsletter, please click here.
Follow Emirates 24|7 on Google News.