CPL to complete Phase I of logistics park by end-2010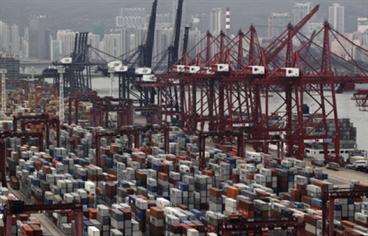 Dubai-based logistics and supply chain services company, Centre Point Logistics (CPL), is expecting to finish the construction of one-third of its flagship 2.1 million square feet logistics park in Jebel Ali Free Zone by the end of this year, an official has said.

"We expect Phase I of the park, which is around 30 per cent of the 2.1 million square feet facility, to be completed by the end of this year and we believe our business model supports our target. In regards to our investment returns, I'm confident that by the end of this year we will have a customer base that will enable us to meet our targets," Brent Pearson, Managing Partner, Centre Point Logistics, Dubai, told Emirates Business.

The construction of the logistics park was launched in Q4 last year and it is under way. Site preparations are also being finalised for the start of construction of the warehouses, he said.

Speaking about the cost of the project, he said: "Finalisation of some contracts with the contractors is going through at the moment. Therefore, the final cost hasn't been worked out. Nevertheless, it is expected to be in the vicinity of a couple of hundred million dirhams."

"Year-on-year, our business has doubled in terms of the warehousing area, while revenue in 2009 more than doubled from 2008 level, which is in line with our expectations," he said.

"We expect the next 12 months and beyond to show continued improvement as we have seen from Q4. We are not just adding capacity like other 3PLs, but we are appealing to a significantly broader market covering all types of businesses that require logistics assets and services, and developing a partnership model with them where we provide those facilities, tailored to their business model which is asset-light and based on low levels of capital investment, he said when asked what prompted him to launch the park this time."

Regarding the funding of the project, he said: "We have spoken to a number of finance providers. Obviously bank financing is more difficult in this environment, so we're putting in our own equity and looking at the various options. Any financing we may obtain will be Shariah-compliant which can include come investment banks, Islamic banks, and private equity both based in Dubai and outside the UAE."

He said the firm has already started receiving interests from customers for the warehousing facilities.

"We have spoken to lot of 3PL providers as well as large companies that require logistics assets. We have also discussed with companies that don't have presence in the region but are looking to set up bases here. So we have got strong interests. We are confident about our business model in terms of the people that it appeals to and interests that we've received thus far," he said.

He said in the current quarter the firm would be able to finalise some deals with both regional as well as international customers.

When asked whether the firm would be building warehouses and leasing out to clients as well, he said: "Our approach is an open architecture model – the warehouse and office facilities can be engaged into the different suppliers' services to provide a complete logistics solution for our customers. We might have opportunities to have joint venture with both suppliers and customers alike. Our model is partnership based rather than just a pure tenant and landlord model."

On the outlook for the UAE's logistics sector in 2010, he said the year gone by was a year of fluctuations.

"Our customer base primarily being in the construction and energy sectors, the slowdown in construction especially in Dubai in the second part of 2009 has had an impact on our logistics business as well. In the energy sector too, a lot of projects slowed but have started to come on board in end of Q3 and start of Q4. On the warehousing side as well, there has been an excess supply but that is improving now.

"We have been operating in Dubai for two-and-a-half years. Our growth path was interrupted particularly in middle months of last year, but it is definitely back on track now and this year we're very much optimistic in respect to the growth continuing. During these months our volumes were down and margins were squeezed a little too, but that period seems to be over now and we are starting to see consistent growth again," he said.

He said the firm is in negotiations for building warehouse facilities in other countries within the Arabian Gulf as well.
Keep up with the latest business news from the region with the Emirates Business 24|7 daily newsletter. To subscribe to the newsletter, please click here.
Follow Emirates 24|7 on Google News.