Demand for ship repair services to pick up in UAE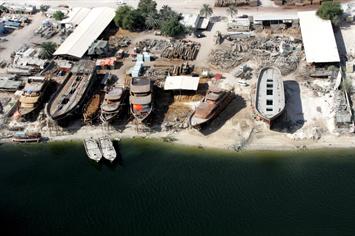 Demand for ship repair services and facilities is poised to accelerate in the UAE, the regional hub for dry dock facilities, when the global shipping activities revive, according to a marine expert.

"Ship repair in a buoyant offshore and world economy has good synergy for the UAE and on an upturn this will again increase ship repair demand to meet owners requirements for their vessels to be in the right condition for charter requirements," William Andrew Henderson, Group Chairman and Managing Director, Henderson International Group, a global marine consultancy firm, told Emirates Business.

He said as the ship repair demand improves with the economic upturn and again starts to climb, the support industries and manpower will help stimulate the local economy.

The UAE is home to ship repair facilities such as Abu Dhabi Ship Building and Drydocks World – Dubai, the largest ship repair, conversion and new building yard facility in the Middle East. The latest dry dock facility in the UAE is about to be opened in Ras Al Khaimah.

The UAE, located strategically on one of the world's most important shipping routes, sees a number of ships and vessels calling at its ports, which also means more and more demand for ship repair services.

The demand for ship repair is also expected to gain speed in the UAE because of the International Maritime Organisation's regulation to phase-out single-hull tankers by 2010 that would trigger increased conversion activities of single hull tankers.

Ship repair has always been a strong area in the industrial business and has grown steadily since 1981 when it was in its infancy at Al Jadaf, now Dry Dock World, Henderson said.

"The [ship repair] sector has had years of very high utilisation and expansion and is very flexible on both the coasts of the UAE. It has been affected by the global downturn without doubt, as ship owners have had to tighten their belts and in such cases, the maintenance and repair gets cut back. That in turn has affected the larger drydocking facilities as well as the small facilities," he said.

Asked on the prospects of the marine-related project financing in the UAE this year, he said: "The sector is ready to move ahead and will do as normality returns. A normality far removed from 2007, but it is a different world now and we must all recognise that things will move slower, but gradually as confidence returns.

"The demise of marine-related businesses elsewhere has led the UAE investors taking an active interest in marine-related foreign businesses. So investment has gone international."
Keep up with the latest business news from the region with the Emirates Business 24|7 daily newsletter. To subscribe to the newsletter, please click here.
Follow Emirates 24|7 on Google News.