Demand for third party logistics to grow 20% in region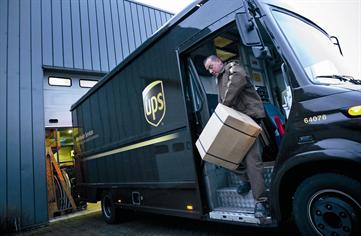 Demand for outsourced services from logistics providers, also known as 3PL (third party logistics), will grow more than 20 per cent in the region as companies streamline their core businesses to enhance efficiency, said senior industry players.

The demand is likely to grow further in the next two years as companies look for better management of their supply chain processes as away to overcome competition in the market and to build strong long lasting relations with clients.

"The past few years have seen a surge in demand for outsourced logistics services as companies seek the expertise of professionals to better manage their logistics demands," said John Tansey, General Manager for UPS in UAE.

"This demand will grow further this year driven by globalisation and competition in the market as companies opt to concentrate on their core business areas."

While most companies have in-house logistics departments, the need to expand their client bases and enter new markets is forcing them to shift their preferences in favour of outsourced logistics services.

"The 3PL concept is relatively new in the region. Previously companies thought they could handle all their logistics needs on their own, but they are increasingly realising that this has a high chance of affecting their concentration on the core business," said Tansey. Major companies dealing in electronics, vehicles, and spare parts have signed up with UPS for logistics services.

According to a recent report by Global Gateways, the regional demand for outsourced logistics will grow over 20 per cent this year with projections for further growth in two years.

Demand is expected to reach the $150 million (Dh550.5m) mark in 2012 from the current $90m.

The sector will be driven by high demand from firms dealing with pharmaceuticals, electronics, constructions, vehicles and spare, according to the report.

Logistics outsourcing, or third-party logistics, involves the utilisation of external organisations to execute logistic activities that have traditionally been performed within an organisation itself.

3PL cuts conventional logistics costs and helps tackle more complicated tasks.

Currently about 40 per cent, against 10 per cent to 15 per cent a decade ago, are outsourcing their logistic services like supply chain management and warehousing. The Middle East overall logistics business is estimated at $120bn and analysts expect it to reach $150bn in the next three years.

"This trend shows that the 3PL logistics sector is on the verge of growth in the next two years as manufacturing, retail and real estate, which currently are under severe stress will return to their buoyancy for striking expansion of logistics," said the report. The anticipated increase in demand for 3PL logistics has already spurred an increase in the number of local and international players into the region.

Ceva logistics, one of the leading supply chain and forwarding companies in the world, is for example investing about $800m in the region in the next three years to tap into the growing demand for logistics services.

The company has already embarked on an expansion programs to spread its operations within the region through building new facilities, acquiring and merging with existing companies.

DHL Exel is also investing close to $300m in new projects in the region, while new entrant, Gazeley, recently acquired by Economic Zones World is already securing deals for construction of more warehouses.
Follow Emirates 24|7 on Google News.