Demand for warehouses outstrips supply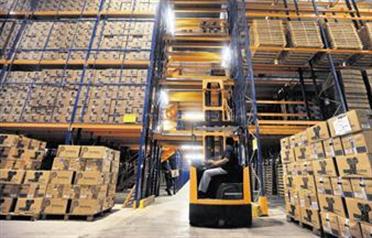 The shortage of warehouses continues to plague Dubai despite the liquidity crunch, Emirates Business has learnt. And this shortage, expected to last for another three to four years, will further push prices up.

"The demand and prices for logistics continue to go up. There was a big shortage before the credit crisis and there is still today," said Ahmet Kayhan, CEO of Reidin.com, a databank, which has an exclusive partnership with Dubai Land Department and Real Estate and Regulatory Authority.

"All emerging markets, such as India, China and Turkey, are experiencing a shortage in warehouse units as well as staff accommodation. We see a need to double the supply in the next three to four years," he said.

Dubai Investments Park (DIP), for one, has been flooded with applications and enquiries on a daily basis. Omar Al Mesmar, General Manager, DIP, said in addition to the 500 applications already in the queue, the company also receives an enquiry per day.

"We have not been able to entertain all those 500 applications due to shortage of units. There is a shortfall mainly in warehouses and staff accommodations. There have been huge number of enquiries even for subleases. But the DIP is not only for industrial purposes, it is also for residential, commercial and community purposes," Al Mesmar said.

He said about 85 per cent of the logistics area is totally occupied, while the other 15 per cent is in the handover stage. About 40 per cent of the area is dedicated for labour accommodation.

"And I am only talking about DIP. There are so many developers who are dealing with other real estate agents," he added.

There is no available data on supply and demand of warehouses in Dubai but industry estimates show demand for warehouse space in Dubai is three times more than the current supply.

To ease the shortage, Dubai Industrial City (DIC) recently announced plans to double its storage facilities by the end of the year, after successfully leasing the initial phase of its warehousing complex, measuring 1.5 million square foot.

Rashed Al Ansari, Vice-President of DIC said demand has been so strong that warehouse space of 1.5m sq ft offered by DIC has been completely taken up by companies on lease, indicating the tremendous growth of the corporate sector.

Al Ansari said: "DIC is currently building another set of warehouses offering an additional 1.5m sq ft of storage space, leasing for which will begin by next month."

He said a variety of regional and international businesses had leased the first generation of warehouses, each measuring between 5000 sq ft and 10,000 sq ft.

In addition, a number of customers had taken advantage of a flexible option to expand their facilities in multiples, depending on their specific requirements and needs.
Follow Emirates 24|7 on Google News.