Difference in airfare for full-service and budget carriers narrowing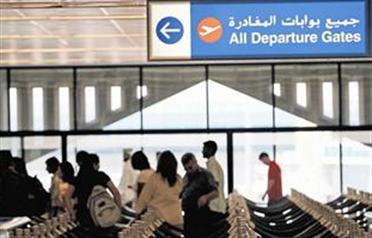 The price difference for air tickets between full-service carriers and budget airlines is narrowing, offering passengers who would have earlier travelled on a no-frills carrier, the option of more comfort, according to senior travel industry executives.

Many passengers who would have earlier opted for a budget carrier are now looking at travelling on a full-service airline for a marginal difference. "The pricing is dynamic and demand-driven. So much so that the fares change daily," said a senior airline executive.

"Rather than cutting capacity or grounding aircraft, some flag carriers in the UAE are reducing fares to stimulate the market and keep the demand up," he said.

Asked if the narrowing gap would push budget carriers to slash their fares, Sharjah-based Air Arabia's spokesperson, Housam Raydan, told Emirates Business: "It depends on how the market evolves. We will take a call on it as and when the market requires. The business model for LCCs is flexible enough to adopt to market changes.

"It is right that the gap between airfares of budget and full-service carriers is increasingly shrinking, but it is a reactive step from full-service carriers as our fares have been lower. Prices are leading the market these days.

The competition between full-service carriers and budget airlines is evident on routes such as Dubai-Mumbai, which has a number of airlines operating on it. Certain airlines have up to five services on this sector.

According to industry experts, on sectors such as this, the traffic is typically a mix of corporates, families and blue-collared workers who have either lost their jobs or have been asked to go on extended leave.

Some airlines like Cathay Pacific are also quick to cash in on the demand and have come out with special offers. The Hong Kong-based airline offers special promotional fares on the Dubai- Mumbai leg of its flight to Hong Kong.

According to the airline, economy one-way fare on Cathay is Dh370 plus taxes and surcharge and business class return fare is Dh740, effective February 19.

According to travel agents, when the price difference is marginal a number of passengers would opt to travel on a full-service carrier, especially if they are travelling with family.

However, not everyone is convinced that the lower fares would drive the price conscious passengers to the full-service carrier. As Samer Ascha, General Manager, Skyline Travel and Shipping, puts it: "In these times of recession even Dh100 makes a difference. Even corporates are now looking at cheaper travel and ask agents to offer them cheapest fares, especially for the middle-level management."
Follow Emirates 24|7 on Google News.