DP World maintains 2008 tariffs at Jebel Ali, free 10 days storage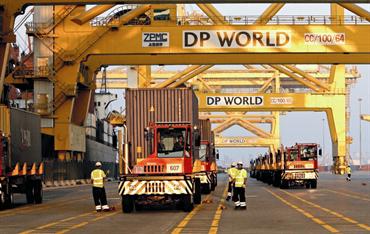 Global marine terminal operator DP World's UAE Region announced yesterday it will maintain 2008 tariff rates this year at its flagship Jebel Ali Port. It will also revert to providing 10 days free storage time for all local importers with effect from March 1.

DP World had earlier planned to increase container handling fees at Jebel Ali Port and had reduced free storage time in the terminal to relieve congestion over the summer months.

Mohammed Al Muallem, Senior Vice-President and Managing Director, DP World's UAE Region, said:"We have listened to our customers, who are being impacted by the global economic slowdown, and have made the decision to maintain rates at 2008 levels and extend storage times. This will give them a measure of relief as they plan for the year."

However, traders who spoke to Emirates Business at the beginning of this year anticipated a reduction in port handling and storage tariffs at Jebel Ali Port given the drop in operational costs.

Commenting on the impact of these revisions, Dirk Van Den Bosch, Chief Commercial Officer, DP World's UAE Region, said:"This will effectively provide traders a 100 per cent saving on storage for a container that typically would have remained in the terminal for a period of 10 days. Further, maintaining our existing rates will ensure cost stability for Dubai's traders."

These initiatives underscore DP World's consistent trade friendly approach at Jebel Ali and affirms Dubai's role as a leading commercial hub, said the company.

Officials at the port have recently said that it will continue to witness relatively strong growth in cargo throughput this year, despite a crunch in volumes at major ports across the globe.

The Middle East's largest port saw an 11 per cent increase in throughput last year, but with its new facilities able to handle all new generation mega-size container vessels, volumes are expected to grow further this year. The port is hoping to boost its handling capacity with the opening of the final phase of the Jebel Ali Container Terminal 2 at the end of this month.

The terminal will add a capacity of five million TEUs to the existing nine million TEUs and will help to ease previous problems related to congestion.

The $1.5 billion (Dh5.5bn) Jebel Ali Terminal 2 project is also expected to support future trade within the GCC as 90 per cent of cargo in the region is moved through sea.
Follow Emirates 24|7 on Google News.