Dubai airport records nine per cent growth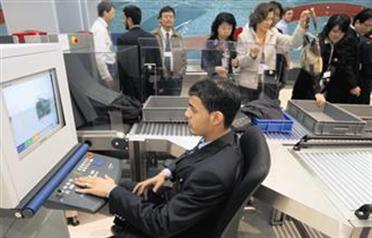 Beating the global slowdown and having received a boost by the Terminal 3 opening, Dubai International recorded a year-on-year increase of nine per cent in traffic in 2008, having handled a throughput of 37.4 million passengers, as against 34.3 million passengers a year earlier.

The airport missed its target of 40 million passengers by just a few millions.

The airport handled a record 18.46 million passengers in the first half of 2008, registering a growth of 13.8 per cent over the first half of 2007.

August emerged as the busiest month for the airport last year in terms of passenger traffic with 3.36 million passengers, while February recorded the highest growth rate at 18.83 per cent, Dubai Airports said yesterday.

"Dubai International's growth in 2008 is a clear sign of the UAE's sturdy economy and Dubai's significance, not only to local and regional growth but to travel, tourism and business globally. The momentum of this growth will have a positive influence on ongoing situations as well as the overall projected growth for Dubai Airports for 2009," said Sheikh Ahmed bin Saeed Al Maktoum, President of Dubai Civil Aviation Authority and Chairman of Dubai Airports.

Sheikh Ahmed said the growth was impressive, especially considering the global economic downturn, the record high price of oil during the past year and the impact of the overall situation on civil aviation and related sectors worldwide.
Follow Emirates 24|7 on Google News.