Dubai airport traffic up 6% in January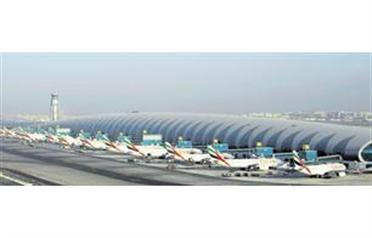 Dubai International airport recorded a six per cent year-on-year increase in passenger traffic for the month of January 2009.

About 3.3 million passengers passed through the airport last month compared to 3.1 million passengers in January 2008, operator Dubai Airports, said yesterday in a statement.

Despite the air traffic slowing down globally, Dubai's airport handled 37.44 million passengers in 2008, registering a growth of nine per cent over the previous year, with Terminal 3's opening in October 2008 contributing greatly to the growth.

The new terminal is expected to take the total passenger numbers up to 60 million by 2010.

"Traffic has grown at a healthy rate throughout most of 2008 and the signs for 2009 remain positive despite the global downturn in traffic," said Dubai Airports' Chief Executive, Paul Griffiths.

Meanwhile, this quarter would see India's Kingfisher Airlines, Europe's Air Atlanta and Nigerian carrier Kabo Air launch services to Dubai International. "By the end of the first quarter of this year, Dubai International expects five new international airlines to add to its list of airlines," Dubai Airports said in the statement.

Kuwait's premium airline, Wataniya Airways and Mihin Lanka from Sri Lanka have already started their service to Dubai. The airport is currently served by more than 120 airlines flying to more than 200 destinations across six continents.

According to Airports Council International's (ACI) statistics, Dubai International was the only airport among the top 10 airports (by international passengers) to register positive growth during the last quarter of 2008, with year-on-year growth of 10.5 per cent in October, 6.6 in November and 4.8 per cent in December.

"The Middle East continues to lead the world in demonstrating strong growth in aviation activity, despite difficult global economic conditions and Dubai takes the lead as the major contributor to that growth," said Griffiths.
Follow Emirates 24|7 on Google News.