Emirates boosts Middle East network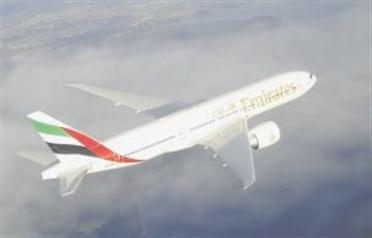 Starting in February, Emirates airline would add frequency to three cities in the Middle East – Amman, Riyadh and Jeddah – taking up its regional services to 50,000 seats on 180 flights per week.

The carrier said yesterday the frequency increase would help it strengthen its Middle East route network, as these additions follow the airline's recent increase of services to Damascus in December, from nine flights a week to 11.

The increase would include one additional flight to Riyadh, two extra flights to Amman, and one additional flight to Jeddah.

"Emirates flew to its first Middle East gateway in 1986 when it launched operations to Amman. Today, Emirates serves 14 cities in the Middle East with nearly 180 flights per week, offering the best connectivity in the region," said Adnan Kazim, Emirates' Senior Vice-President Commercial Operations – Gulf, Middle East and Iran.

"Customer demand for our services has been steadily building up and we are very pleased to enhance our presence in the Middle East by adding flights to Damascus, Amman, Riyadh and Jeddah," he added.

The airline further said the new services would enable greater access and facilitate traffic flows between the Middle East and key markets in Europe, Africa, the Indian Subcontinent, the Far East and Australian points.
Follow Emirates 24|7 on Google News.