Emirates reduces fares to 85 destinations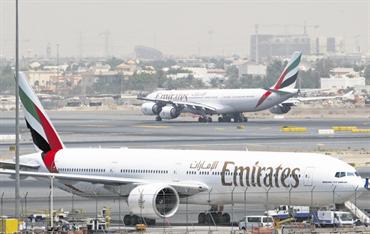 Lower fuel prices have once again led Emirates to revise airfares for the third time since October 2008.

The airline said yesterday it has revised fares for tickets issued in the UAE on its First, Business and Economy class fares to 85 destinations, including cities in India, China, US, Europe, GCC, Middle East, Africa and Australia.

Emirates said fares are valid for booking until February 15 and for travel until May 31, without divulging the percentage drop.

In October last year, Emirates had reduced fares by between seven and 35 per cent for about 16 destinations on its India, Europe, Middle East and Far East sectors, owing to reduction in fuel prices.

On an average, the airline has reduced airfares for most markets by between 10 and 20 per cent over the past three to four months.

"This is our third fare revision since October 2008, and this move is once again driven by the lowering of fuel prices in recent months," said Adnan Kazim, Emirates' Senior Vice-President Commercial Operations – Gulf, Middle East and Iran.

He added: "Although travel demand has slowed after the peak holiday season, our convenient connections and high-quality service continue to attract customers seeking good value for money. Our seat factors in the region remain strong, and we are expecting growth in some of the markets."

Kazim had recently told Emirates Business that the revision in fares it taking place because the airline needs to adapt to market dynamics and requirements.

Emirates last month said it would add flights to three cities in the region – one additional flight to Riyadh, two more flights to Amman, and one additional flight to Jeddah starting February.

The move follows the airline's increase of services to Damascus in December, from nine flights a week to 11. Emirates currently serves 14 cities in the Middle East with approximately 180 flights per week.

With a fleet of 127 wide-bodied aircraft, the airline currently flies to 101 destinations on six continents from its Dubai hub.
Follow Emirates 24|7 on Google News.