Emirates SkyCargo becomes the world's leading carrier in e-freight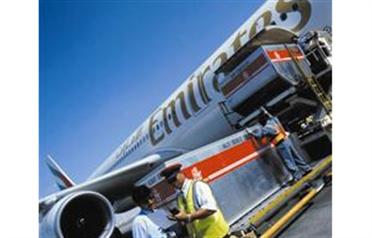 Emirates Skycargo has become the leading airline worldwide in terms of the number of e-freight consignments carried each week.

The carrier became the first e-freight-compliant carrier in the Middle East in the Middle East and has successfully handled more than 1,000 e-freight shipments.

E-freight has been adopted by numerous freight forwarders sending cargo both to and through the carrier's Dubai hub.

The 1,000th e-freight shipment was sent by Dubai-based Allport Cargo from Dubai to London Heathrow. To date, the leading freight forwarder network-wide is DHL Global Forwarding with nearly 400 shipments on Emirates SkyCargo alone.

Niranjan Navaratnarajah, Emirates Manager Cargo Systems and Revenue Planning and co-Chairperson of the Dubai implementation team, said: "Part of the reason for the quick uptake in Dubai is the complete buy-in from the authorities involved in implementing the initiative."

Forwarders who send traffic using e-freight can enjoy the benefits of a faster service through reduced cycle times; greater reliability and accuracy with its one-time electronic data entry at point of origin; better visibility as electronic documentation allows for online track and trace functionality; and customs benefits as the number of fines are reduced and deposits are no longer required.

On top of these benefits, there is the added financial stimulus for Dubai-based customers whereby customs does not retain the forwarders' deposits. It is estimated that e-freight saves the industry $1.2 billion (Dh4.4bn) annually through reduced inventories and document processing cost savings.

Dubai Customs, Emirates SkyCargo and Dnata have been working closely with Dubai's freight forwarding community to encourage the uptake of e-freight.

"At Dubai Customs we have long held the principle of working closely with other authorities and the private sector to improve the trading processes and reduce the cycle time of goods being transported to Dubai," said Juma Al Ghaith, Executive Director for Customs Development at Dubai Customs.

He said that the introduction of the declaration processing system, Mirsal Two which enables paperless declarations to Customs of freight arriving in Dubai; and the implementation of the e-freight initiative were just two of the many ways we at Dubai Customs are contributing to the ongoing success of Dubai as an international trading hub.

Navaratnarajah said while many freight forwarders had started sending e-freight shipments on routes, there was a lot of potential for growth – with more forwarders still to start using it, as well as a greater number of shipments to be sent via e-freight.

Emirates SkyCargo has been a strong supporter of IATA e-freight since the concept was first tabled.

There are now airports at 16 countries that are e-freight enabled, including Dubai, Singapore, Hong Kong, South Korea, Australia, New Zealand, Mauritius, the United Kingdom and the Netherlands.
Follow Emirates 24|7 on Google News.