Engine makers hope for short-haul refit boost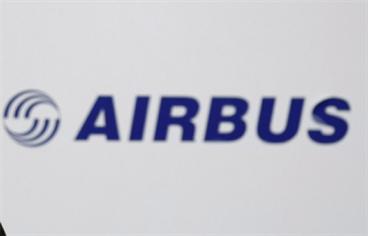 Aircraft engine makers will know within months if Airbus will launch a programme to fit more efficient engines to its top-selling single-aisle models, a step that might also prompt rival Boeing to follow suit.

The programme could give both plane makers breathing space before launching all-new replacements. Airbus's A320 family of narrow-body planes and Boeing's 737 range have sold in the thousands, with thousands more still to be delivered. It would also save airlines millions of dollars in reduced fuel consumption, cut planet-warming greenhouse gas emissions and help them meet tougher noise limits. Airlines are under pressure to cut emissions to meet industry-agreed targets by 2020.

But the so-called 're-engining' programme is likely to involve changing parts of the airframe, wings, internal systems and even the landing gear in Boeing's case, making it a gamble for both plane makers. The programme could also take several years before any revised single-aisle models are launched.

"These are their cash cows. They screw this up, they're in trouble," said Robert Wall, International Editor for Aviation Week, said of the A320 and the 737 series, the workhorses of airlines on short-haul routes. A major concern is emerging competition in the narrow-body sector from Canada's Bombardier with its more efficient 100-149-seat CSeries, Brazilian Embraer's smaller-sized Mitsubishi Regional Jet, and China's Comac with its planned C919 model.

Bombardier says its CSeries can offer 20 per cent less fuel consumption when it goes into service.

"You've got the threat of a contested market," said Andrew Herdman, Director-General of the Association of Asia-Pacific Airlines. "So the question is raised if Airbus and Boeing are holding back for whatever reason, that's an opportunity for someone else."

Speaking on the sidelines of the Singapore Airshow this week, Airbus Sales Chief John Leahy said the firm would announce a decision this year on whether or not to proceed on re-engining, ideally by Britain's Farnborough Airshow in July.

"The target would be 15 per cent lower fuel consumption per seat than today," he told reporters. Analysts say a completely re-designed plane could improve operational efficiency by 20-25 per cent. Right now you've got a choice of two engines (for the A320). This might make it three or four, you can choose the one you want," said Leahy.

An official from an engine maker at the Singapore show said they expected an announcement by July, followed by Boeing.

At stake could be billions of dollars in engine sales.

Boeing says it has sold 5,000 of its next-generation 737s since they went into production 12 years ago with about 2,000 still to be delivered. The 737 models comprise the bulk of the nearly 3,400 order backlog for the plane maker, a similar picture for Airbus.

Major engine-maker CFM International, a joint venture between General Electric and France's Safran, is developing a new generation of turbo-fan engine called Leap X, which aims to improve fuel burn by up to 16 percent. It hopes these will be certified by 2016.

Pratt & Whitney, a unit of United Technologies, builds engines for the A320 series and says its PW1000G Geared Turbo Fan engine boosts fuel burn by 12-15 per cent, potentially saving airlines nearly $1 million (Dh3.67m) per plane per year. Airbus has already tested the new engine.

Pratt &W hitney calculates its new engine would save $1 per passenger per 100 nautical miles – assuming jet fuel costs $2.50 a gallon, an average trip of 500 nautical miles and a typical single-aisle plane making 2,000 trips a year.

Airbus has already said its A30X model will eventually replace the A320 family, but has progressively pushed back the completion date from mid-this decade to well into the 2020s.

Boeing remains coy about plans to fit new engines or move straight into design and production of a new narrow-body model.

"We're going to make the decision at the right time whether it be re-engining the airplane or replacing it so we can remain competitive," said Randy Tinseth, Boeing's Vice-President for Marketing, Commercial Airplanes.
Keep up with the latest business news from the region with the Emirates Business 24|7 daily newsletter. To subscribe to the newsletter, please click here.
Follow Emirates 24|7 on Google News.