Etihad, Kuwait Airways sign codeshare deal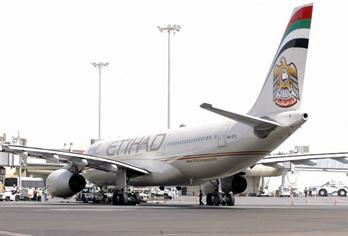 Etihad Airways would sign a new codeshare agreement with Kuwait Airways on flights between Abu Dhabi and Kuwait, providing Kuwait-based travellers with greater access to its global network, Etihad said yesterday.

The deal, which comes into effect on February 1 this year, would provide travellers with a choice of 21 weekly flights between the two capital cities.

Under the deal, Etihad Airways said it would also place its two-letter "EY" code on both of Kuwait Airways' weekly services between Kuwait and Etihad's own home base. In turn, Kuwait Airways will place its own "KU" code on the 19 weekly services operated by Etihad on the same route.

"The new codeshare agreement will also provide customers of both our airlines with greater access to each other's expanding global networks," said James Hogan, Etihad Airways' Chief Executive Officer.

Etihad currently has 12 other codeshare agreements with several airlines.
Follow Emirates 24|7 on Google News.