Fare cuts by flag carriers boost travel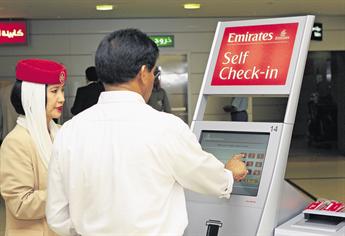 Fare promotions launched by the full-service airlines such as Emirates during January and February has had a positive impact on the market, said senior executives at travel agencies.

Waseem Rahmany, Senior Manager, Sales and Marketing, Al Rais Travel, said: "Many of the airlines have promotions going on for the economy and business-class fares. These fare cuts have stirred up the market and have induced travel, especially on sectors to the Indian Subcontinent."

The airlines launched the promotional fares after air traffic registered a decline worldwide, although the Middle East continued to grow. For instance, in January, Air France KLM reported a worldwide decline of 1.9 per cent in traffic with capacity down 1.2 per cent, while their Middle East and Africa network increased by 0.8 per cent with capacity up 1.4 per cent.

Executives at travel agencies said that because of these fare reductions many people are looking at short breaks, even though it is not the traditional holiday season. In addition to this, there are also a sizable number of people, who are going home on extended leave, said a travel agency manager.

On the leisure side, Rahmany, said people were also looking at short-haul destinations in the Far East such as Thailand and Singapore, where hotels are offering attractive discounts. The aggressive campaigns by tourism promotion authorities in the Middle East have also created more awareness about the discounts and offers which are available, a travel consultant said.

"Fare reduction effected by the airlines are on sectors, which carry a high load of labour traffic," a travel company executive said.

Rahmany said airlines need to bring out more promotional offers on the first class fare as many companies have downgraded executive travel to economy class. Companies allow their executives to fly first or business class only when it involved longer flying hours, a travel consultant said.

Rabih Saab, Vice-President, Middle East and Africa, Travelport, said: "Corporate travel is happening but it has been downgraded."
Follow Emirates 24|7 on Google News.